Everyone knows McDonald's for their fast-food. However, many people don't know about a particular service that the restaurant chain offers. Every McDonalds has the certification of a "Safe Place." This is a national program trains employees to help young people in times of crisis. Moreover, if you go to these locations, they can connect you with a youth service agency. And these quick-thinking employees helped in saving a life!
On a recent Christmas Eve, a man and a woman came to the fast-food joint in Lodi, California. Unfortunately, the woman was in grave danger in the hands of her abusive partner. Somehow, the woman in distress manages to notify the employees at the counter. Moreover, they encourage her to use the restroom to buy some time. After she came out, she tries ordering from the counter. But the man she came with demands to use the drive-thru.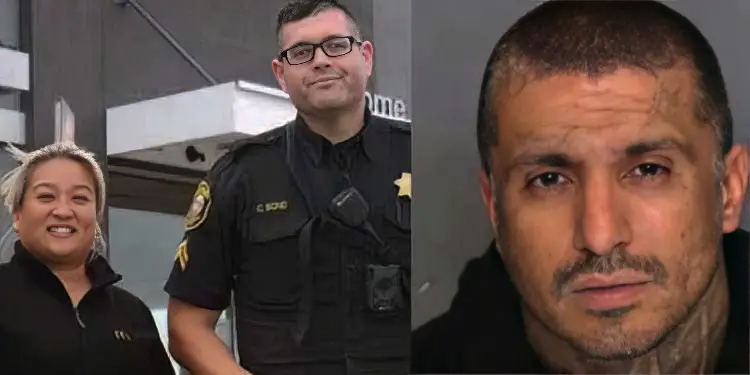 When they are in the drive-thru, the woman is desperate and even mouths "Help Me" to one of the employees. Luckily, they spring to action! Moreover, the restaurant manager has employees hold up the line at the drive-thru, stopping that car from moving forward.
Meanwhile, law enforcement is on the way and gets to the car just in time. Searching the vehicle, they find a loaded revolver in the car. The suspect, Eduardo Valenzuela is a convicted felon and had threatened the victim that day. Watch the video below and please leave us a Facebook comment to let us know what you thought!
Don't forget to hit the SHARE BUTTON to share this video on Facebook with your friends and family.