There is something extraordinary about street performances. When everybody is going about their daily routine, the art that street performers display can add something to your day. Maybe that's why there are public pianos in the train station in London.
Brendan Kavanagh, also known as "Dr K,"  is a regular at the London train station public piano. Brendan originally was an English teacher, with a MA in Anglo-Irish Literature and Drama from University College Dublin and PhD in English Language and Literature from University College Cork. But he gave all that up to become a piano teacher.
In addition to teaching piano, Dr K also plays in London train stations wearing his signature dark shades. He also has a YouTube channel with nearly two million subscribers!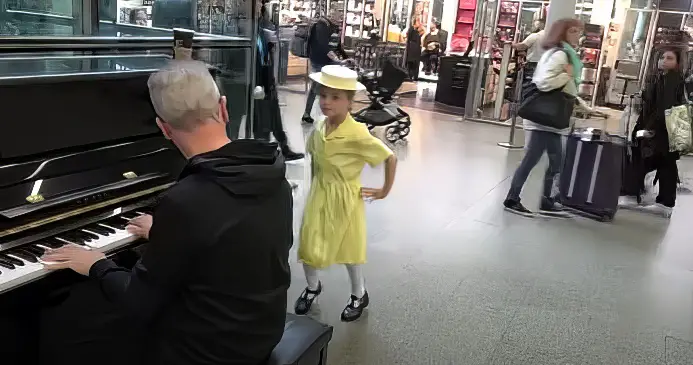 In this video, Dr K is playing songs from Mary Poppins when a little six-year-old approaches and starts to dance. He plays an extended version "Supercalifragilisticexpialidocious" for little Zoe to dance to while the rest of her class waits off camera.
Watch the whole video below and please leave us a Facebook comment to let us know what you thought!
We have another article about Dr K and Zoe posted here if you want to see it.
COMMENT on what you think of this encounter, and don't forget to SHARE!