Here's an amazing video of something that has happened millions of times in the history of earth but has never before been filmed by a human. Which kind of puts humanity into perspective.
Adam LeWinter and Jeff Orlowski were part of a team in western Greenland that had cameras set up for glacier watching as part of the film crew for Orlowski's documentary, Chasing Ice. It was May 2008, and their cameras were capturing footage of the Ilulissat Glacier.
They'd been there for days, watching the glacier. As it happened, this team was in the right place at the right time to capture an incredible natural wonder — their cameras captured the largest glacier calving ever captured on video.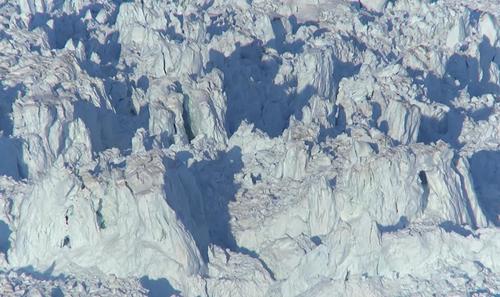 Watching a glacier calve and fall apart resembles an avalanche: the ice breaks up, shifts, and gives the observer the effect of a large snowstorm. The roars and cracks of rolling waves accompanied by icebergs that look like they want to gobble up their newer counterparts are almost deafening.
The icebergs have been compared to the movement of skyscrapers in Manhattan, rising and falling. Watch the full video below and please leave us a Facebook comment to let us know what you thought!
Don't forget to hit the SHARE BUTTON to share this video on Facebook with your friends and family.