Songs have been written about how much we love rainy days. But here's what happens when that steady pitter-patter of rain becomes a dangerous torrent of ice falling from the sky.
Most people in the U.S. know that Oklahoma is right in the middle of "Tornado Alley" and that severe storms are not out of the ordinary. But knowing they can happen and witnessing them first hand are two different things. This family's viral video (over 12 million views to date) of golfball-sized hail falling into their pool shows how the destruction and danger can intensify in a matter of minutes.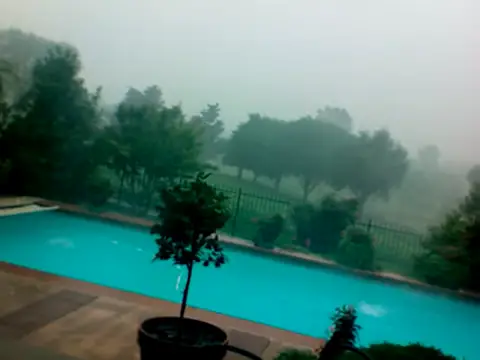 This storm system did considerable damage to houses and cars throughout Oklahoma–so much so the National Weather Service gave it a web page–check it out if you're really interested in  what happens during severed Oklahoma weather!
This video will amaze you for sure. Watch it below!
Please SHARE the video with your friends and family and tell us what you think of hailstorms in the comments!