We've all seen a lot of America's Got Talent dance acts but I'm pretty sure you've never, ever seen one like this. As a matter of fact it's not as much dance as it is one giant, mesmerizing rhythmic performance.
Malevo is an Argentinian male performing group that does it all: music, dancing, chanting and even bolero swinging! They were created by the director, choreographer and dancer Matias Jaime–he's the man in the center of the pictures and the dance trope when it's on the floor.
Malevo's website says that "the Malambo (traditional Argentine dance of virility and skill) is his main resource, starting from the essence but taking it beyond its own limits with a modern, avant-garde and transgressive vision."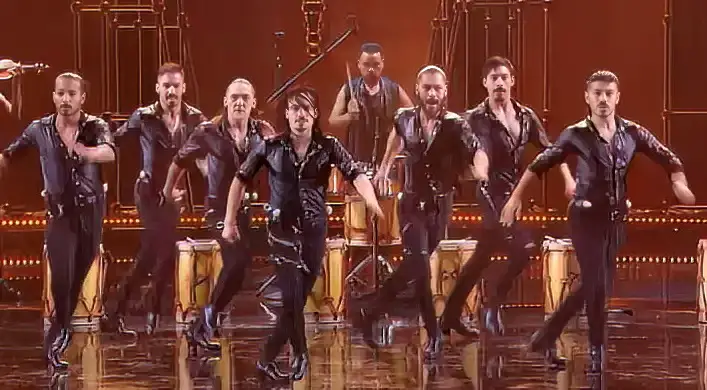 Malevo has performed on the AGT stage before and is back in 2023 for the All Stars competition. And by back, I mean they have stormed the stage and the entire competition and there's no doubt they are going to be one of the toughest acts to beat.
They get a standing ovation from the judges and the audience. Howie Mandell sums it up by saying, "You are the perfect act to have your own room in Vegas." Watch the tremendous performance below and please leave us a Facebook comment to let us know what you thought!
Don't forget to hit the SHARE BUTTON to share this video on Facebook with your friends and family.