Sometimes all you need to start a big change in your life life is a little change. Here's a woman who discovered that something as small as a hairstyle change could make a big difference.
Joan Irvine would get up early, 5:30 a.m., every Wednesday so that she could spend four hours doing her hair for the next week. She used a brush, four different rollers and so many hairpins that she actually skipped a vacation so she wouldn't have to go through the airport metal detector.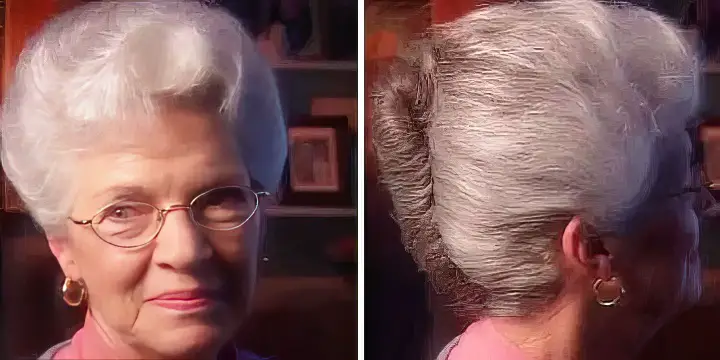 For 37 years, she's had the same "beehive" hairdo, a French twist. Her daughters Christine and Cindy said she rarely took down her hair, even to go swimming. She would swim with her head out of the water. "If swimming up high was an Olympic sport," one said, "she would definitely win the gold medal."
So the daughters decided she needed a makeover and brought her to The Oprah Winfrey Show. Oprah's show gives her a makeover and you won't believe the results. She looks stunning! Watch the full video below and please leave us a Facebook comment to let us know what you thought!
Don't forget to hit the SHARE BUTTON to share this video on Facebook with your friends and family.