Take a look at the captivating performance in the video situated beneath this text. It features a 16-year-old contestant, Luke Lucas, from the popular TV show The X Factor. This young talent has managed to charm not only the audience but also the judges, especially Tulisa, who found him "adorable". In a sweet and unexpected moment before the audition commences, Lucas is allowed to give Tulisa a friendly peck on the cheek, setting a light-hearted and warm tone for the performance that follows.
Lucas chooses to perform the Jackson 5 classic, "Who's Loving You," a song that has been covered by many but mastered by few. However, Lucas's rendition is nothing short of spectacular. His vocal range, control, and emotional delivery of the song leave the audience and judges in awe. His performance is so impressive that it earns him four yes votes from the judges, a testament to his talent and potential.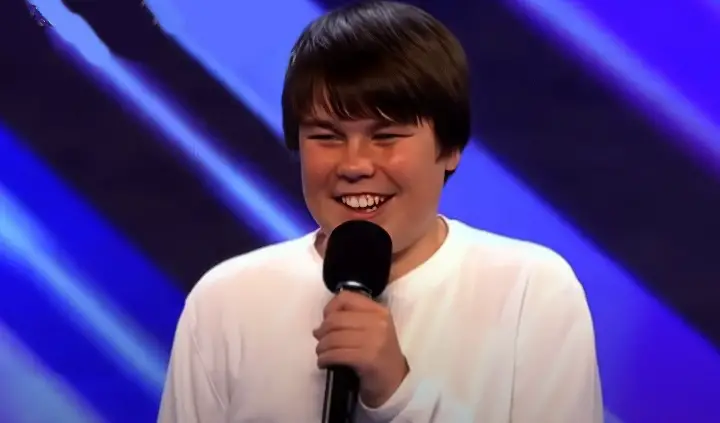 The history of The X Factor is filled with memorable performances, but Lucas's audition stands out. It has been featured in several "Best of the X Factor" compilations on YouTube, a testament to its enduring appeal. The show, known for discovering and nurturing new talents, has once again proven its worth by providing a platform for Lucas to showcase his exceptional talent.
It's worth noting that "Who's Loving You" is a song with a rich history. Originally recorded by The Miracles for Motown Records in 1960, it was later popularized by the Jackson 5. The song's timeless appeal and emotional depth make it a challenging choice for any performer. Yet, Lucas's rendition of the song shows a maturity and understanding beyond his years, proving that age is no barrier to talent and passion. Watch the video below and please leave us a Facebook comment to let us know what you thought!
Don't forget to hit the SHARE BUTTON to share this video on Facebook with your friends and family.