Prepare to be amazed by the unbelievable performance in the video below. Johnny Robinson, a 45-year-old contestant on The X Factor, steps onto the stage with a dream in his heart and a voice that will leave you inspired. Living alone in Harrow, Johnny sees this opportunity as his last chance to make it big, and he is determined to give it his all.
As the judges initially judge Johnny by his appearance, they are in for a surprise. With no nerves in sight, Johnny confidently delivers a beautiful rendition of Etta James's timeless classic, "At Last." His voice is powerful, emotive, and filled with passion. The judges, the crowd, and even those watching at home are left in awe of his talent.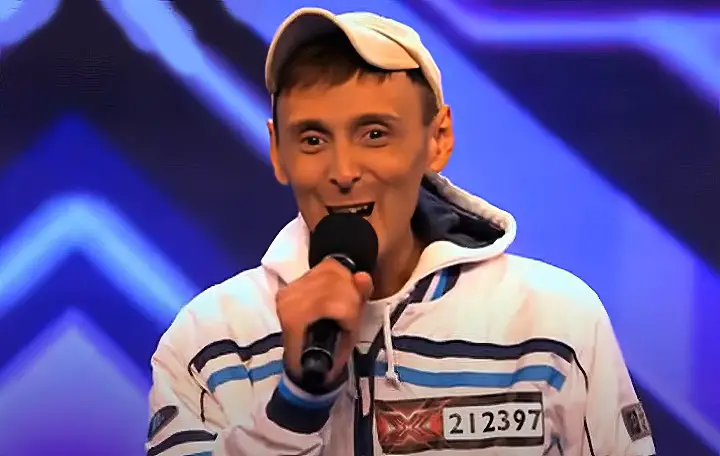 Johnny's performance on The X Factor is a reminder that we should never judge a book by its cover. His story is inspiring, showing us that it's never too late to pursue our dreams and that age should never be a barrier to success. Johnny's determination and talent shine through, proving that with hard work and belief in oneself, anything is possible.
This viral video is a testament to the power of music and the incredible impact it can have on our lives. Johnny's performance not only captivates our ears but also touches our hearts. It serves as a reminder that talent can be found in the most unexpected places and that sometimes, the most inspiring stories come from the most unlikely individuals. Watch the video below and please leave us a Facebook comment to let us know what you thought!
Don't forget to hit the SHARE BUTTON to share this video on Facebook with your friends and family.