This is the story of Kelsey Frederick, a teenage daughter of divorced parents, Schaffren and Christin. The had joint custody and each participated in raising her. On her birthdays, for example, she got two birthday parties, one from each parent.
When she turned 13, Kelsey asked for highlights in her hair. Kelsey's mother opted to pay for them because so many other girls at school were getting them and she thought it was fine at her age. She even went with her for a "day of beauty" where they both got hair and make-up done.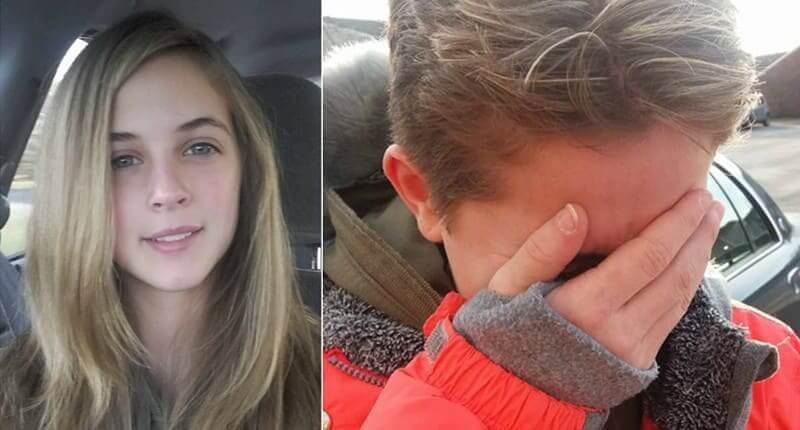 Afterward, Kelsey went to her father's house She was supposed to stay there and spend some time with his father, as agreed by all. However, when Christin visited her after a few days, something was wrong with Kelsey's hair: it didn't look anything like it did a few days ago. Christin realized that Schaffren had cut her hair as punishment and decided that Schaffren had gone to far.
Watch the video below to see what happens to Schaffren as a result of his actions. And don't forget to leave a Facebook comment telling us what you think of his actions.
Don't forget to hit the SHARE BUTTON to share this video on Facebook with your friends and family.