If you're a fan of country music, you won't want to miss the video below. It features a performance by Kenzie Wheeler on the TV show The Voice. Kenzie's rendition of the classic song "Don't Close Your Eyes" is sure to give you chills. The song was made famous by the late Keith Whitley, and Kenzie does it justice with his powerful vocals.
During Kenzie's blind audition, judge Kelly Clarkson was the first to hit her button, followed quickly by Nick Jonas and John Legend. But the real surprise came when perennial country judge favorite Blake Shelton also hit his button, only to find out that Kelly had blocked him. This set the stage for a fierce competition between the judges to convince Kenzie to join their team.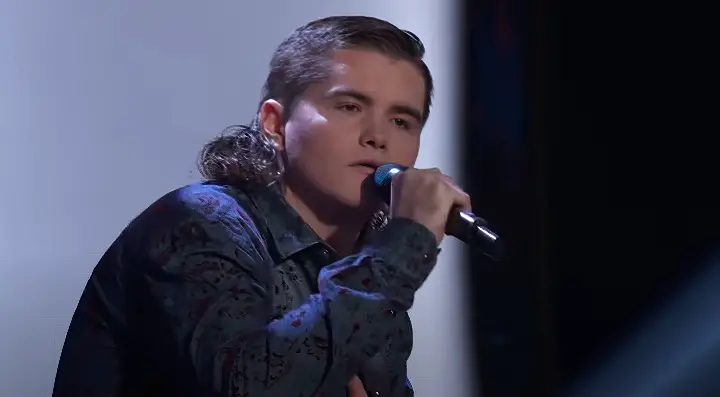 As the season progressed, Kenzie continued to impress the judges and viewers alike with his performances. He showed his versatility by tackling songs from a variety of genres, but always with his signature country twang. His hard work paid off when he made it all the way to the finals.
Kenzie's success on The Voice is a testament to his talent and hard work. He proved that he has what it takes to make it in the competitive world of country music. Whether you're a die-hard country fan or just appreciate good music, you won't want to miss the video below. Watch the video below and please leave us a Facebook comment to let us know what you thought!
Don't forget to hit the SHARE BUTTON to share this video on Facebook with your friends and family.