"Bad luck" doesn't even begin to describe what happened to Dakota Hudson. He was planning to propose to his girlfriend when a violent tornado system swept through town, taking with it cars, houses–and the engagement ring Dakota had already purchased. Somewhere in the various mounds of rubble that used to be his neighborhood was a tiny gold ring that was the symbol of their new life together.
But "good luck" doesn't begin to describe what happened next. A local junior college softball team, the Dragons, heard about Dakota's loss and volunteered to help him look. A group of girls went digging around in the heat and mud, looking for a ring they probably wouldn't find, for a guy they didn't even really know.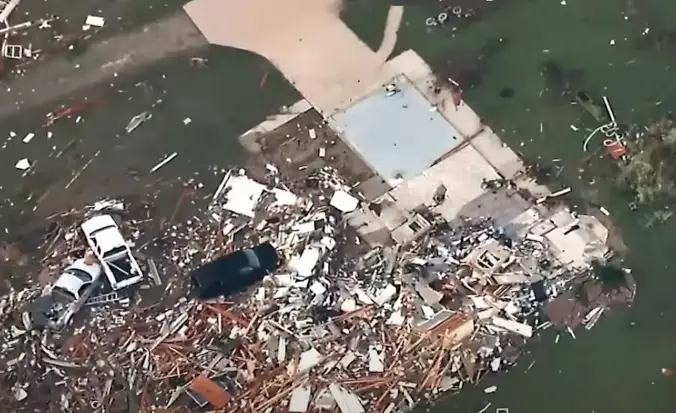 And "miracle" is what happened next: Kate Rainey, one of the Dragons, found the ring in all the rubble. After that it was a screaming fest: happiness over finding the ring and joy over Dakota dropping to one knee and proposing. Amid all the destruction, something wonderful came out.
Watch the full video below!
Please SHARE with your friends and family!