Here's a heartwarming story about a man who just couldn't leave a stray kitten on her own and ends up taking her on the journey of a lifetime.
Dean found Nala while on a "cycle around the world" trip. He didn't want to bring her along but knew he couldn't leave her, so he made a space in one of his cycle bags and put her inside with the zipper open so she could breathe. But Nala had other ideas and climbed out of the bag, up Dean's arm and onto his shoulder. It seems Nala liked the open road, just like Dean!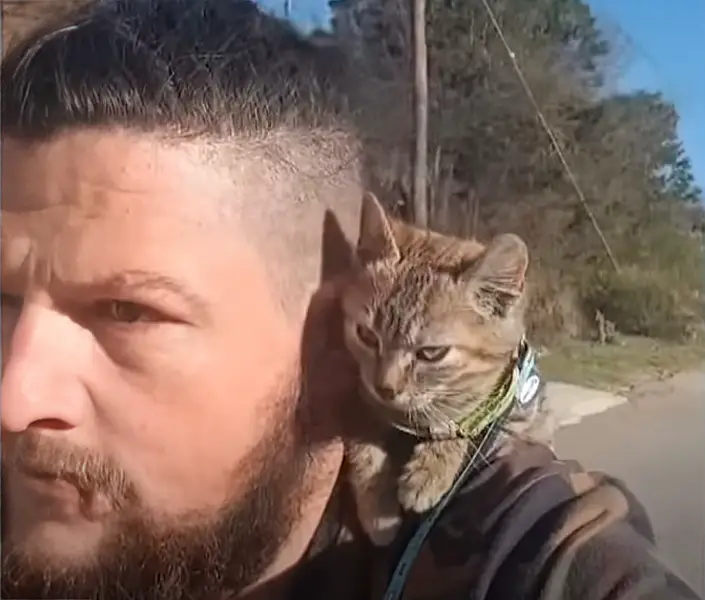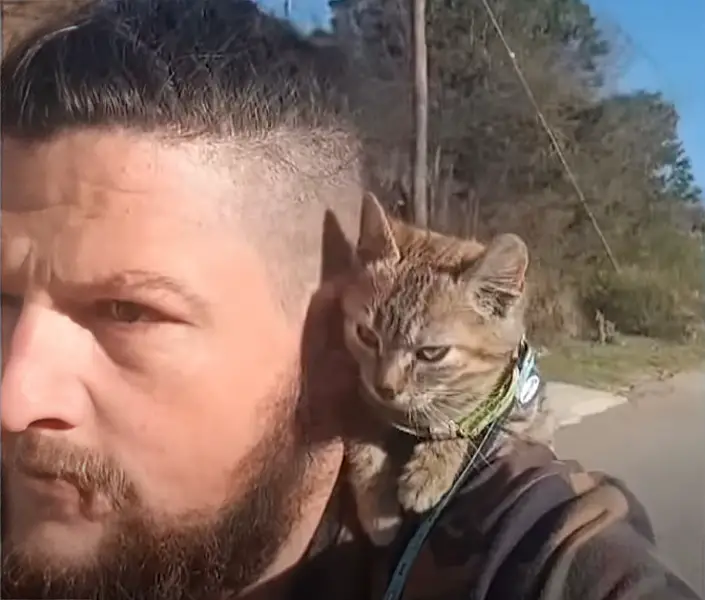 Eventually Dean had completely adopted Nala–he even got her a passport and a microchip! After two years on the road and an accident where Dean injures his ankle, he takes Nala home to Scotland to meet his family and convalesce. What a wonderful story of companionship–it's truly lovely to watch.
Watch the full video below!
Please SHARE with your friends and family!