When a bride picks her maid or maiden of honor, it's usually a good friend or sister, sometimes even a cousin. Well here's a woman who did something unusual and wonderful–she asked her grandmother instead.
The video starts out great because grandma is having to use a magnifying glass to read what her granddaughter has written. Been there, done that!
Grandma's reaction is as clever as it is heartwarming: "You never gave up on me?" and "Well I guess I'll have to learn to walk…"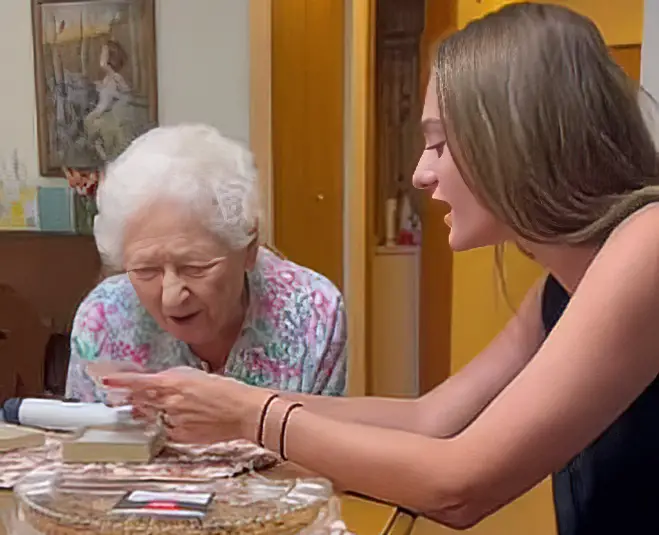 The young girl also give Grandma a necklace to wear on the wedding day. This video is just so heartwarming and goes to prove that not all young people are as self-centered as we old people think they are!
Watch the full video below and please leave us a Facebook comment to let us know what you thought!
Please SHARE with your friends and family!