The concept of the Maid of Honor at a wedding can be traced back to ancient times, when a woman's closest friend or family member would act as an honored witness to the wedding ceremony. In medieval times, the Maid of Honor was known as the bridesmaid, and she was usually a woman of high social standing. She was responsible for helping the bride prepare for the wedding, attending the ceremony and celebrating with the couple at the reception.
Over the centuries, the role of the Maid of Honor has evolved to include more responsibilities such as planning the bridal shower, helping the bride pick out her dress, and giving a toast at the wedding. Today, the Maid of Honor is still an important part of many weddings, providing the bride with emotional support and advice throughout the wedding planning process.
When a bride picks her maid or maiden of honor, it's usually a good friend or sister, sometimes even a cousin. Well here's a woman who did something unusual and wonderful–she asked her grandmother instead. The video starts out great because grandma is having to use a magnifying glass to read what her granddaughter has written.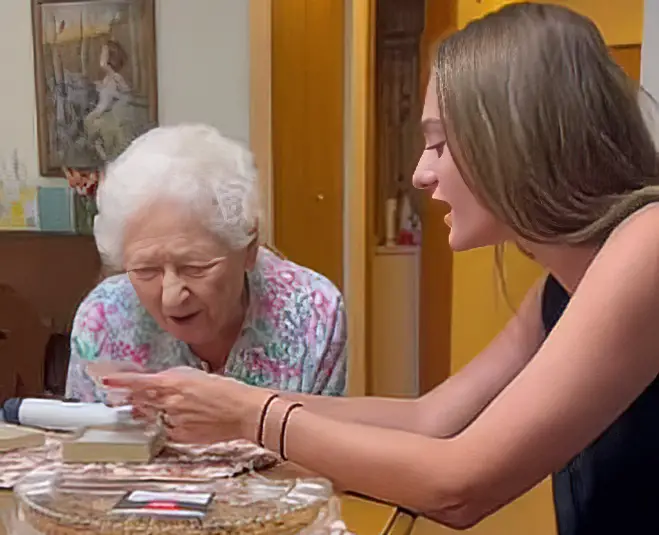 Grandma's reaction is as clever as it is heartwarming: "You never gave up on me?" and "Well I guess I'll have to learn to walk…" The young girl also gives Grandma a necklace to wear on the wedding day. This video is just so heartwarming and goes to prove that not all young people are as self-centered as we old people think they are!
Watch the full video below and please leave us a Facebook comment to let us know what you thought!
Don't forget to hit the SHARE BUTTON to share this video on Facebook with your friends and family.