Do you remember the time back in 2011 when LMFAO came out with the song "Sexy, And I Know It"?  It became one of the biggest hits of the year. The dance style "shuffling" took off from there onwards and it was a club-banger. Now, this video shows a little boy dancing his hearts out to the song.
Back in 2013, a woman captured an incredible video at the Rascal Flatts concert in Pikeville, Kentucky. People were there to witness one of the biggest country bands, the Rascal Flatts. But during the break time, a little boy decided to lift everyone's mood. But little did he realize that he was doing more than that.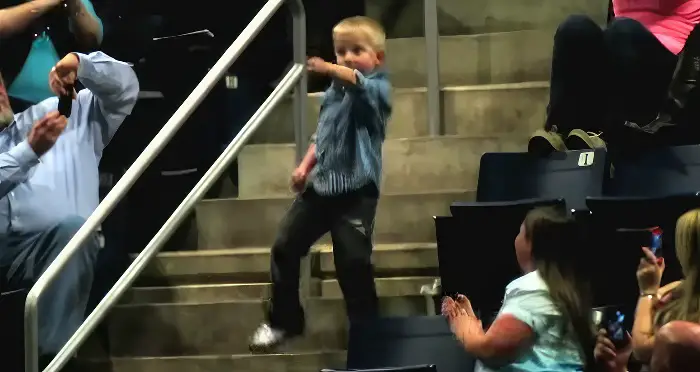 As the DJ played "Sexy and I Know It" by LMFAO, the boy couldn't help but dance. And as soon as he started showing off his moves, he instantly stole the show. When everyone started filming and cheering him on, the little boy's confidence grew, and he began performing even better. And more than Rascal Flatts, this little boy was the real star of the show.
Watch the adorable little boy dancing his heart out and please leave us a Facebook comment to let us know what you thought!
Don't forget to hit the SHARE BUTTON to share this video on Facebook with your friends and family.