It's fun to watch videos of kids dancing when they really know what they're doing. Well here's one that they not only know what they're doing, they do it with such energy that you can't help but be amazed.
The couple below is Mark and Stella and they're competing in the U.S. National Amateur Dancesport Championship in March 2022. From the beginning, as soon as the music, the "Theme from Hawaii Five-O" starts playing, it's clear that these two deserve to be competing for the championship.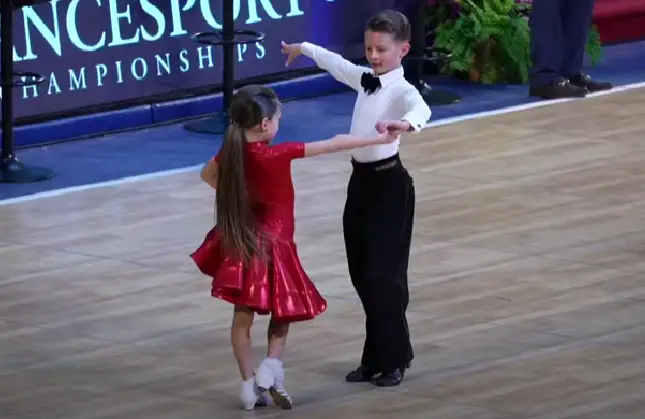 When the music switches to Chubby Checker's "Twist Again," these two make a smooth transition but their energy doesn't fade. These two are just outstanding–they have the moves, they have the rhythm and they have the energy!
Watch the full video below!
Please SHARE with your friends and family!