"Jolene" by Dolly Parton is one of the most famous songs in the world. It was released in October of 1973 as the first single and title track from her album of the same name.
Fifty years have passed since then, but the song still manages to stay in the limelight. The song even falls at #63 on Rolling Stone magazine's 2020 list of "the 500 Greatest Songs of All Time". Dolly says that out of all of her songs, "Jolene" is the one that has been most-recorded by other artists.
Dolly explained that the song is loosely based upon events in her own life, when after spending considerable time on the road, she was worried her husband might have his eye on one of the tellers at the local bank.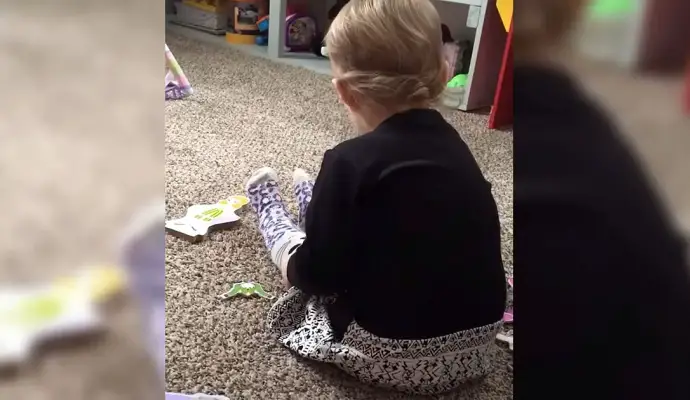 The video below features yet another cover of "Jolene" and it is probably the sweetest one out there. Mom and dad couldn't help themselves from taking out their camera and filming while their little girl, Sophia, sang the classic hit.
Her rendition went viral on the internet very fast. And I am not really surprised, because this cute clip is worth sharing! Even Dolly watched the video and said it warms her heart that music reaches even the littlest of fans. Watch this adorable short clip below and please leave us a Facebook comment to let us know what you thought!
Don't forget to hit the SHARE BUTTON to share this video on Facebook with your friends and family.