Prepare to be inspired by the incredible performance in the video below. On the TV show Ireland's Got Talent, a mother and son duo named Sharon and Brandon captivated the audience with their rendition of Calum Scott's hit song, 'You Are The Reason.' This heartfelt performance not only showcased their undeniable talent but also touched the hearts of everyone watching.
What makes this performance even more remarkable is the backstory behind it. Sharon reveals that the song holds a special meaning for them as Brandon had nearly lost his life the previous year. Their emotional connection to the lyrics shines through in their powerful vocals, leaving not a dry eye in the room. It's a testament to the strength of their bond as mother and son.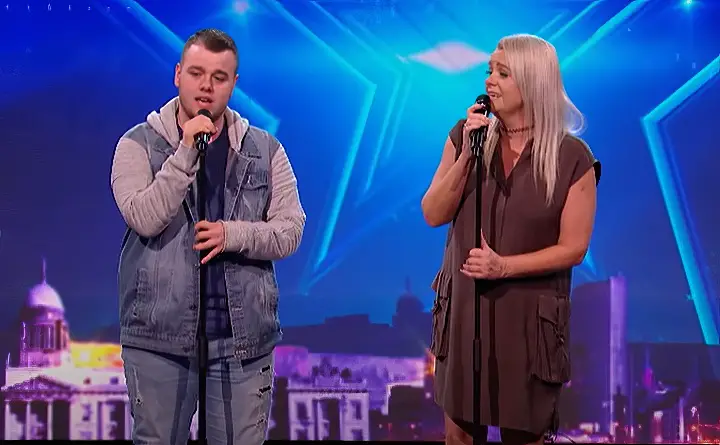 The judges and audience members were moved to tears by Sharon and Brandon's audition, and it's no wonder that Lucy, one of the judges, hit the golden buzzer. This coveted honor sends them straight through to the next round of the competition, ensuring that their talent will be showcased to an even wider audience.
This heartwarming video serves as a reminder of the power of music to heal and inspire. It's a testament to the resilience of the human spirit and the unbreakable bond between a mother and her child. Sharon and Brandon's performance on Ireland's Got Talent is a true example of the transformative power of music, and it's no wonder that it has gone viral, touching the hearts of people around the world. Watch the video below and please leave us a Facebook comment to let us know what you thought!
Don't forget to hit the SHARE BUTTON to share this video on Facebook with your friends and family.