Irish dancing is a traditional form of dance that originated in Ireland. It is characterized by intricate footwork and high–energy moves. Irish dancing is often performed in groups and is accompanied by traditional Irish music. It has become popular worldwide, with competitions and performances taking place all over the world.
Irish dancing is a great way to keep fit and have fun, while learning about the rich heritage of Ireland. It is also a unique form of expression and is a great way to show off your skills and have a good time.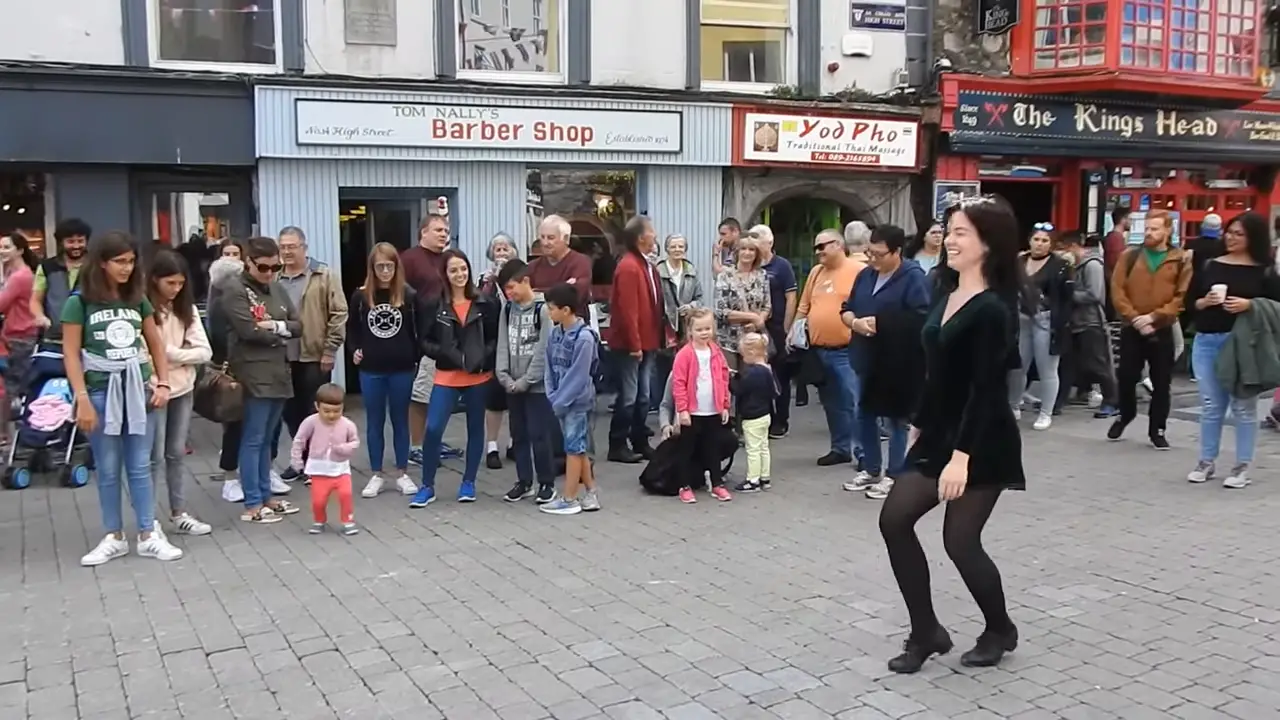 In Ireland there are plenty of great Irish dancing street performers–of course. Well here's a professional Irish dancer who was showing her skills when she's suddenly joined–and upstaged–by a toddler trying to imitate her.
In the clip, this beautiful professional Irish dancer is dancing away in Galway, Ireland, when she notices her little dance partner imitating her moves. With a little encouragement from the pro, this toddler really gets into it and provides a wonderful show for everyone. Watch the full video below and please leave us a Facebook comment to let us know what you thought!
Don't forget to hit the SHARE BUTTON to share this video on Facebook with your friends and family.