The little girl featured in the video below is called Angelina Jordan. You might have heard of this superstar before as well. This girl is young in age, but she is already a huge internet celebrity – and it is all thanks to her incredible voice. In this video, Angelina is only nine years old, but her jaw-dropping voice is sure to leave you out of breath. She has lots of fans on the web and it doesn't really come as a surprise as you will soon see.
According to her website, she discovered YouTube when she was 18 months old. She was only toddler when she used to sing along to the immensely gifted Whitney Houston. Soon she was listening to the likes of Billie Holiday and other jazz musicians too. When her parents discovered her talent, they encouraged the little girl to audition for Norway's Got Talent in 2014. She has never looked back since then.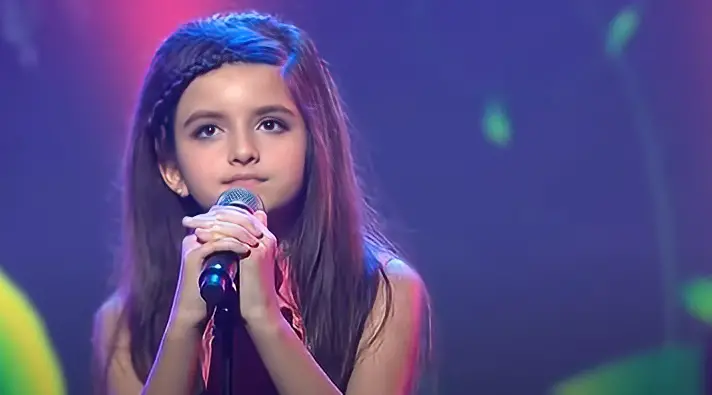 Angelina ended up winning the entire show, and that too at the delicate age of eight! Can you believe that? Now she has performed all over the world. Her cover videos are really famous on YouTube, with millions of views and counting. In this video, we get to see the little girl sing her fabulous version of "What a Difference a Day Makes" by Dinah Washington. She performed it on Singapore TV in 2015. Wait till you see this!
Check out her spellbinding performance below and and please leave us a Facebook comment to let us know what you thought!
Don't forget to hit the SHARE BUTTON to share this video on Facebook with your friends and family.