Not everything in life goes as we plan, but we need to maintain a positive attitude despite all the bad things. And John Woloski is the perfect example. Woloski was 55 years old when he suffered from a massive stroke that forced him to stay at a rehabilitation center.
Before the stroke, he was working as a school principal and as Lions Club President in Pennsylvania – things that he loved doing.
The complex Cerebrovascular Accident (CVA) landed him initially at Penn State Milton S. Hershey Medical Center. Physicians then referred him to Allied Services Heinz Rehabilitation Hospital's Brain Injury Rehabilitation Unit for a combined 9-week intensive inpatient rehab stay, which included a few weeks in the Transitional Rehab Unit.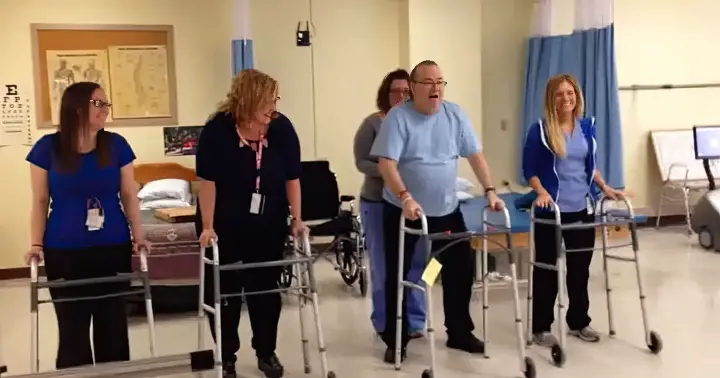 According to John, he was inspired to do the following thanks to his former music student, a 14-year-old named Lizzie. In the video, he joins his therapists for a special performance on "All About That Bass" by Meghan Trainor, and it will surely going to leave you smiling!
Watch the funny video below and please leave us a Facebook comment to let us know what you thought!
Don't forget to hit the SHARE BUTTON to share this video with your friends and family.