Friendship has no boundaries. As we have seen so many times before, friends come in different shapes and sizes. I have seen many unlikely friends, but this clip right here stole my heart in only a few seconds!
It features a little Sheltie puppy and a small parakeet playing alongside each other. They have some very obvious differences, but it looks like those differences don't matter at all to them! Shelties are known for their intelligence and outgoing personalities and parakeets are known for being highly sociable. So they have that in common at least.
The puppy is much larger than the bird and you'd expect the parakeet to shy away or stand back until he figured out the puppy's intentions. But here the bird seems to be the one who wants the friendship and the puppy is reacting! The bird even lets the dog put his paw on him. It is so cute!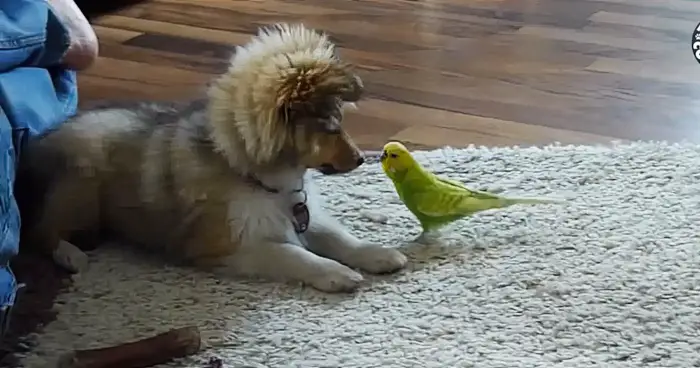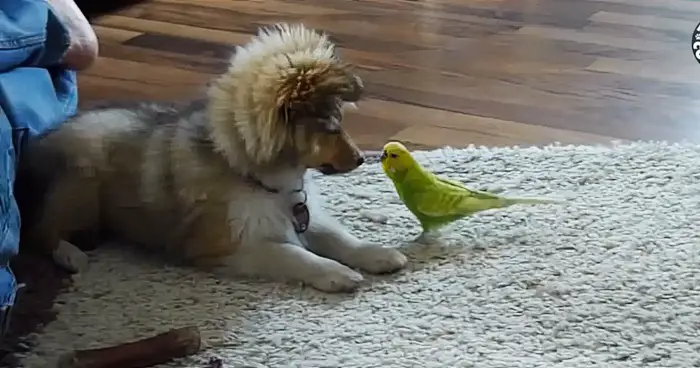 After a while, they appear comfortable with one another and begin to play, with the parakeet flitting about and the puppy bounding after him. Watch the adorable video below and please leave us a Facebook comment to let us know what you thought!
[ytvid id ="MFYmCrs5T1k"]

Don't forget to hit the SHARE BUTTON to share this video with your friends and family.