Age is just a number. You are only as old as you think yourself to be. You can be quite old, yet have the heart of a child. Many people tend to think that old age limits your dreams and passion. But that is just wrong. We have seen lots of videos on the internet that prove otherwise. It's never too late to take up something you love, and you're never too old to continue following your passions.
Just take a look at the wonderful couple featured below. Charlie Womble and Jackie McGee might be in their 60s, but they haven't slowed down even a bit! These two are married too, and they have been dancing alongside each other for the most part of their lives. Having the same interests as your loved one is certainly good, and it strengthens the bond between them. Dance has definitely been one of these things for this couple.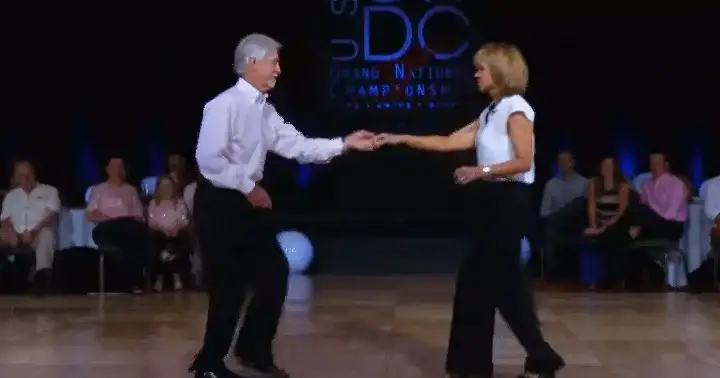 Charlie and Jackie have been dancing together as an official duo since 1981. They have taken part in over 300 competitions and have won countless awards together including the National Shag Dance overall competition for nine out of ten years! They have gone viral from more than one video.
This clip shows Charlie and Jackie dancing at the Grand Nationals 2013 in Masters Division. They were the previous directors of the event. Their movements are just so fluid and they look almost weightless while dancing together! Isn't that amazing? Watch the full video below and please leave us a Facebook comment to let us know what you thought!
Don't forget to hit the SHARE BUTTON to share this video on Facebook with your friends and family.