Linda Ronstadt was an icon in the 1970s and was inducted into the Rock-N-Roll Hall of Fame for her efforts. In this video, three other iconic women pay tribute to Linda and it's mesmerizing.
Carrie Underwood, Bonnie Raitt, and Emmylou Harris all have amazing careers as singers and is each a star in their own right. People all around the world know them for their phenomenal voices. But when they came together at Ronstadt's induction ceremony in Cleveland, the harmonies were magic and their performance was a show all on its own.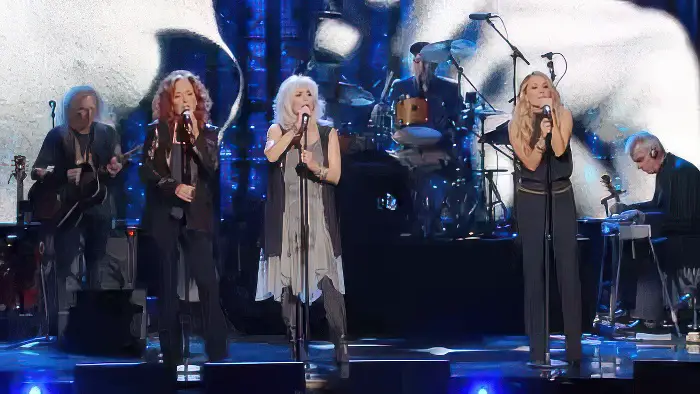 Blue Bayou is a haunting melody of "better times" that was co-written (with Joe Melson) and originally recorded by Roy Orbison. It became Ronstadt's signature song in 1977, when her recording went all the way to #3 on the Billboard charts and also scored in the top five of the Country and Easy Listening charts.
Her recording was also nominated for a Grammy Award for Record of the Year. This is a tremendous rendition of this song. Watch the full video below and please leave us a Facebook comment to let us know what you thought!
Don't forget to hit the SHARE BUTTON to share this video on Facebook with your friends and family.