Get ready to be blown away by the astounding performance in the video below. The clip features an 18-year-old landscaper named Ethan Beckton from the popular TV show The Voice – Australia. Ethan takes on Labrinth's deeply emotional song 'Jealous' for his Blind audition, and the outcome is nothing short of spectacular. His pure tone and incredible vocal range leave the judges and audience alike in awe.
As the performance unfolds, you can see the judges' reactions shift from curiosity to absolute astonishment. One by one, all four chairs turn, signifying their interest in coaching Ethan. By the time he's finished, they are all on their feet, vying to get this talented singer on their team. The standing ovation and the judges' reactions are a testament to Ethan's phenomenal talent.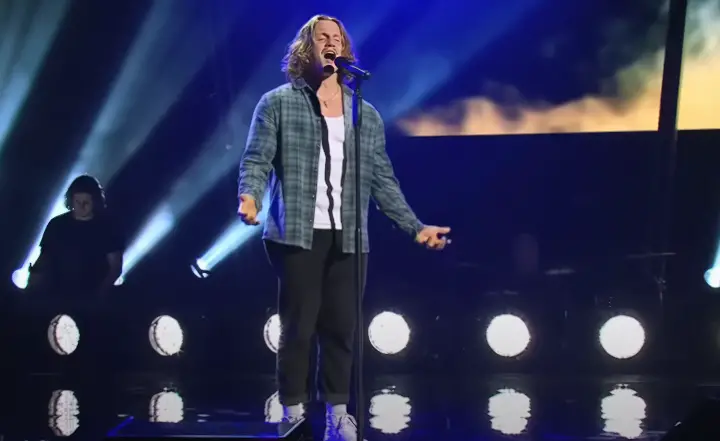 For those unfamiliar with the show, The Voice – Australia is a part of the global 'The Voice' franchise, a reality TV series that seeks to discover new singing talent. The unique format of the show includes Blind auditions, where the judges initially face away from the contestants, judging them solely on their vocal prowess. Over the years, the show has been instrumental in launching the careers of many successful artists.
Labrinth's 'Jealous' is a song that requires not just a great voice, but also a deep understanding of the emotions it conveys. Ethan Beckton's rendition of the song is a perfect example of this, as he manages to capture the raw emotion and depth of the song, delivering a performance that is both powerful and moving. This video is a must-watch for all music lovers and fans of The Voice – Australia. Watch the video below and please leave us a Facebook comment to let us know what you thought!
Don't forget to hit the SHARE BUTTON to share this video on Facebook with your friends and family.