The blue-eyed distinctive husky deems to be not an excellent watchdog. Therefore, a close watch from a grown-up is a must.
But once domesticated, this particular pet becomes excellent protection for a child. In the clip below, a baby gets ready for his nap. The family's giant furry companion is already cozy on the bed. To obtain adequate sleep, the toddler finishes his milk first. The husky by his side waits impatiently.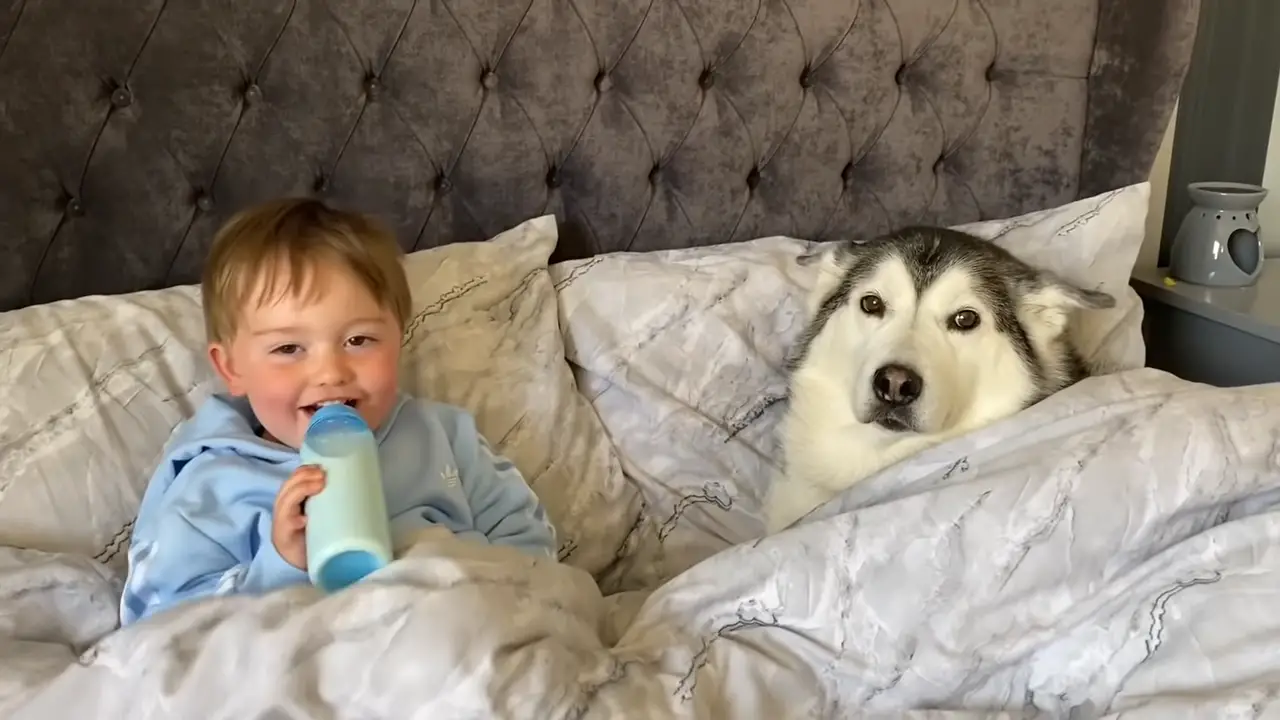 However, his dad has different plans. He demands the dog to come out of the bed. Nevertheless, the husky is reluctant and hardly moves. Eventually, the father gives up and lets the pet be. In the end, both of them fall asleep on the bed. The husky even put his legs on the kid, shielding him from any possible harm. Isn't that just adorable? Don't forget to share your remarkable pet stories in the feed.
Please share the cute video with your loved ones.