This little girl loves talking to her dad. When this 16 months old baby got a call from her daddy dearest, she just couldn't bring herself to give the phone back to her mama. As she starts talking in her own language, you can't help but melt up. Her enthusiastic phone call is surely going to leave you smiling!
This baby is named Emelia and I was amazed at her talent to carry on a conversation! I couldn't understand a word she spoke, but her mother clarifies in the description that "buggy" means a bug while "num num nummies" means food.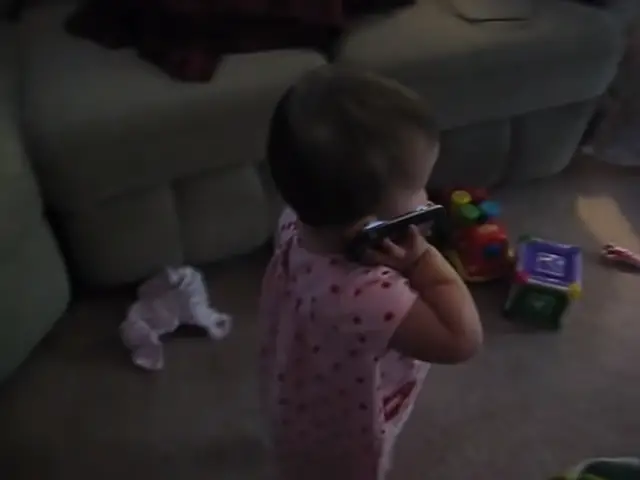 Watch little Emelia talking to her dad in the video below! Could you understand anything she was going on about? Share your thoughts in the comments!
Don't forget to SHARE this adorable vid with your families and friends!