Having a new member of the family undoubtedly brings tremendous joy, but it also adds a lot of responsibility. Parents start planning for a brighter future for the baby, and that demands money. Hence family members began going back to work right away after few months or a year.
Not everyone is lucky to have a responsible member of the family to babysit the toddlers. Many have to resort to the option of hiring a nanny. As a parent, they want the very best for the babies. They make sure everything is in the right order. So did Whitney Matney, a new mother who hired Melissa Medema. Whitney did a thorough background check on Melissa and found only good and kind words.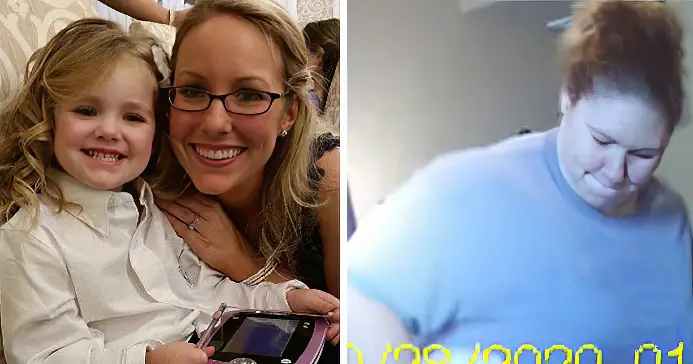 Melissa had a simple job, to look after the adorable one-year-old Raylee. But within few days of hiring the nanny. Raylee began acting strange whenever Melissa appeared on the doorstep. It was almost like the baby girl was scared to spend time with the nanny.
Although skeptical at first, Whitney didn't ignore the signs. She kept a hidden camera to record what was going around in her absence. She captured the unthinkable in the hidden right before it was turned around by Melissa. Watch the full video below and please leave us a Facebook comment to let us know what you thought!
Don't forget to hit the SHARE BUTTON to share this video on Facebook with your friends and family.