You've most likely seen and noticed guide dogs while walking through town. These service animals are painstakingly trained to avoid crowds and other obstacles, so they can help their owners navigate a public place. Even with severe vision loss, the global population of people can use guide dogs to go to and from home, work, school, and anywhere else.
These dogs are highly intelligent and very cautious about the environment. But this doesn't mean they are any less of a "dog." Just like any of our pets, they want to have fun, eat their favorite treats and play with their picked toys.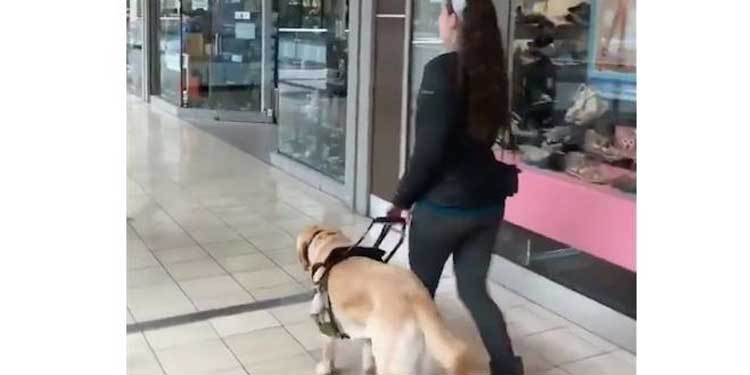 Take this clip for example. Redditor AaronRodgers16 shared the video and wrote: "My sister's guide dog always sneakily walks her into this store without her knowing. I love dogs, man."
Watch the full video here:
What do you think?