Grandfathers are a blessing from God. Not many people are fortunate to spend time and let alone dance with their grandparents.
However, Maeve gives the world the best tap dance video with her grandpa and we are loving it. Maeve is a 10-year-old girl who loves to dance. She was however very self-conscious and afraid to show herself as a dancer when they first filmed a tap dance. The song they chose for their tap dance is the famous Cup Songs by Anna Kendrick.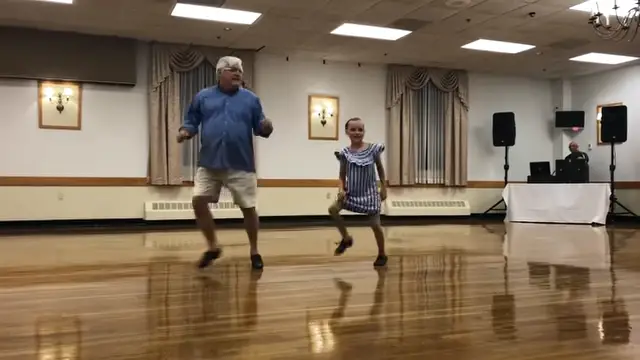 Their dance is amazing and the grandpa really shows that age does not matter when one is talented and passionate. Maeve is just and talented. The grandpa and granddaughter duo dance in unison and they show the best teamwork ever. Anna Kendrick must really be proud of this duo and especially the grandpa who is flexing some muscles at 72.
And, we must admit, this is one of the best videos on the internet!
Watch the full video below!
Please SHARE with your friends and family!