Being around loving people or animals is warm and nurturing. Take your pets; for example, they are a bundle of joy and full of bizarre enthusiasm. Just paying attention to them for few minutes will give you a good laugh and a great understanding of the animal.
Youtuber who record their dogs have the most amazing job ever. I mean hanging out with fluffy animals that adore, sign me up. Thanks to the internet, we can part of this delightful community. At this moment, there are myriads of pets channels that share how their companions react to certain things or words. Like the one featured below, a golden retriever, Bailey is flustered by an adorable kitten.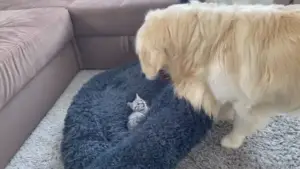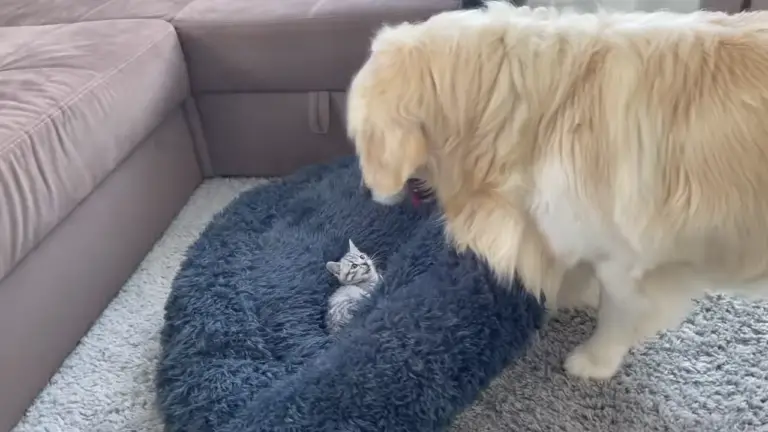 The furry bed the cutest squatter has occupied belongs to Bailey. And it's the pup's time to take a nap, but the kitten seems to hardly. Without any heavy force, Bailey tries to scare off the kitten. All the attempts go in vain that's when the golden retriever finally gives up and lays close to the fluffy bed. The kitten takes on the opportunity and takes over Bailey.
Please press play and enjoy this funny interaction.
Kindly share this clip with your loved ones as well.
What do you think?