Here's a great story about an orphan that finds a friend and a service dog that finds a new calling as, of all things, an elephant helper.
Ubuntu, or "Ellie" for short, is an orphaned elephant taken in by a rhino orphanage in Zululand, Africa. He had serious health problems and was allergic to milk, so they thought he would not survive long. But Ellie proved he was a fighter by beating the odds and making it through recovery from his surgeries.
But elephants are social animals and without a herd, Ellie got more and more depressed and withdrawn. It once again looked like Ellie might not make it. That's when Duma, a former service and tracking dog, came onto the scene.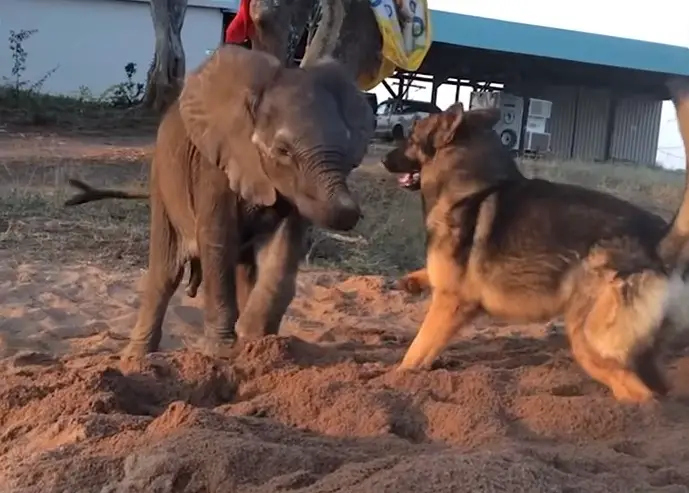 Ellie's excitement of meeting a friend after so long cannot be explained. She was overjoyed to have someone to interact with and Duma was perfect for the part. "It had a massive impact on the elephant in that he suddenly started getting a little bit of interest in life again," said Karen Trendler, who worked with Ellie.
Watch the full video below and please leave us a Facebook comment to let us know what you thought!

Please SHARE with your friends and family!