Once you hear Celine Dion's voice, you'll never be able to forget it. This is probably the reason why her signature song "My Heart Will Go On" is one of the greatest songs of our time! Moreover, many people attempt to cover the challenging track. However, they fall short, lacking the X factor that the original artist has until this little girl came to the stage!
Jackie Evancho was only a decade old when she got her big break after winning the 2nd spot on America's Got Talent. Her unique voice took the world by storm as she began performing concerts before she was in her teens! But one of the most significant shows she has done has to be Music of the Movies. Furthermore, the 12-year-old sings famous songs from movies in the Orpheum Theatre in Los Angeles. But her performance in the film "Titanic" undoubtedly steals the show!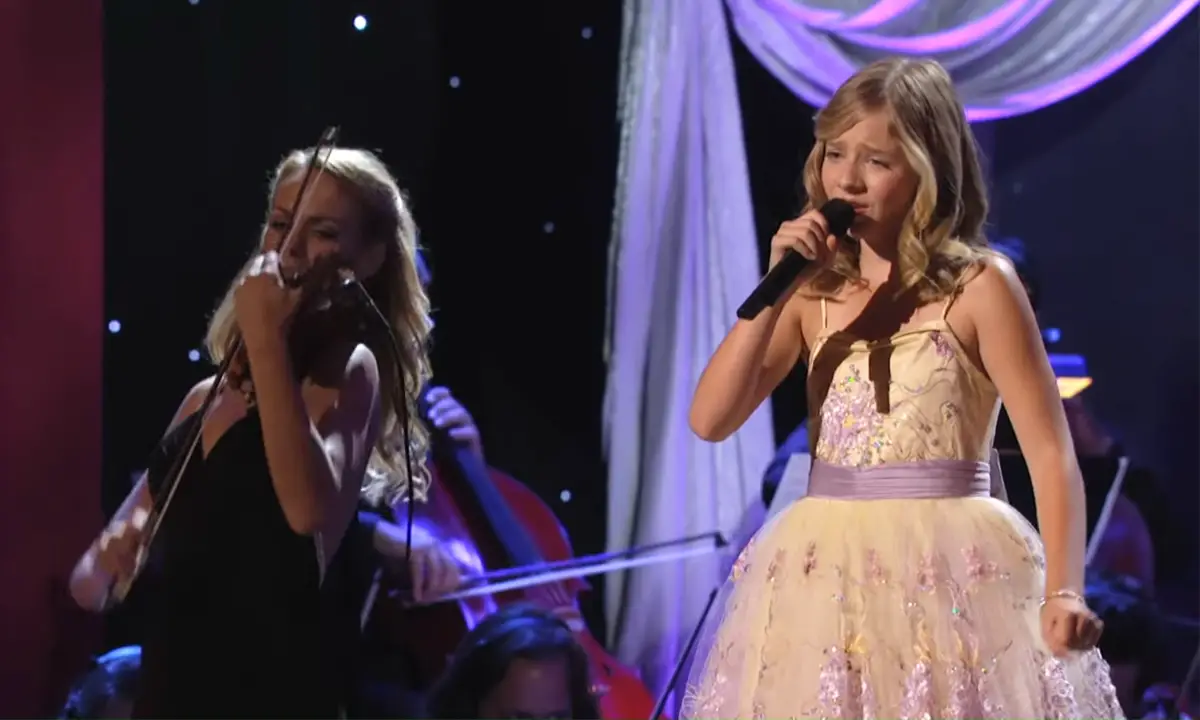 As the heartbreaking violin begins playing, you can see Jackie on stage in an angelic ball gown. Moreover, this look matches the stunning voice that comes from the girl. Her distinct vocals take the already beautiful song to the next level! Further, the classical crossover star sings with so much feeling; it's hard to believe that she's only 12. When she reaches the high notes, it will send shivers down your spine! Watch the touching performance below:
And please COMMENT and SHARE!