Well here I am posting another Carolina Shag video, this one from the 2022 National Championships. I love shag dancing and I really love the way these two do it. They combine traditional shag with a rock-n-roll flair and I think it's great.
These are two professional dancers, Bethany Forrest and Grayson Free. Bethany is from Greenville, South Carolina, and is a student at East Carolina University. Grayson is a cadet at The Citadel in Charleston, South Carolina (as if the haircut didn't give it away!).
Their song choice is one of the things I really like about this performance. "Can You Stand It" by Johnnie Johnson is a bit of a rock-n-roll number and that same rock-n-roll is evident in their dance, especially the footwork.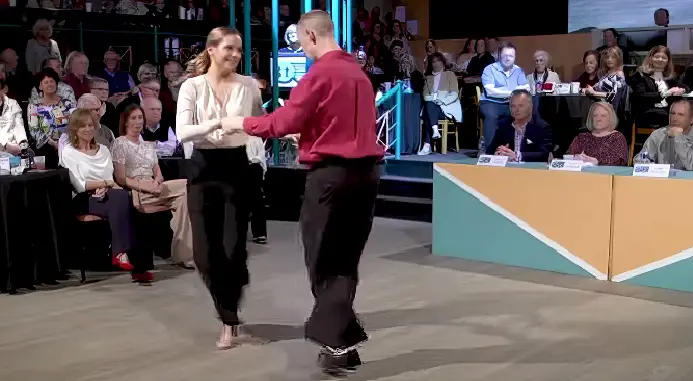 A number of their moves had an Elvis flavor, especially Grayson's footwork, knee movements and even the way he moves his arms. But Bethany gets her Elvis moves in too, sometimes synchronizing with Grayson and other times doing it on her own.
This is a great, unique Carolina Shag performance that I love and think you're going to love it as well. Watch the full video below and please leave us a Facebook comment to let us know what you thought!
Don't forget to hit the SHARE BUTTON to share this video on Facebook with your friends and family.