Uncle Azeez, Nelson, and Kao are not professional dancers but what they are is a bunch of wholesome and really funny people. They moved everyone on the internet with their craziness and nothing is funnier.
This is one of the best videos you will ever watch on the internet if you like watching funny videos. These men may not have the skills that a professional dancer has but they surely have a good sense of style and humor. And if we really have to be honest, their moves aren't all that bad either. This is the sort of thing they've been doing all of their lives growing up in Nigeria, Tanzania, and South Africa.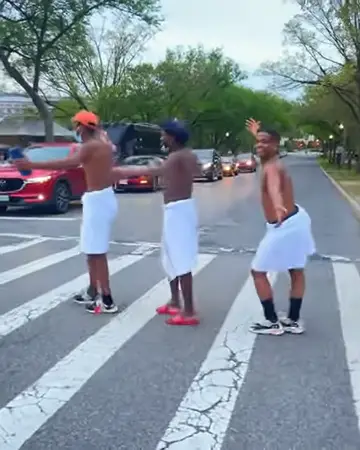 "We just wanted to brighten people's day and spread the rich African culture," Azeez Idowu, one of the dancers, told CNN. The song they were all dancing to is a South African song called "Woza" by Mr. JazziQ, Kabaza De Small, and Lady Du on the Party With the English album. The trio is said to be the originators of the Woza Train Challenge where people dance in a line at crosswalks.
You will love this trio. Watch the full video below!
Please SHARE with your friends and family!
What do you think?