Horses are one of the most beautiful and amazing pets a person can have: they can form deep attachment with their humans and be very loyal. We've seen a lot of horse videos, too, but this one is still great and we're glad to get a chance to watch something like it.
The woman in the video is Sarah and she decided to throw a birthday bash for her horse JD–who is the grandson of triple crown winner Secretariat, widely regarded as the greatest racehorse of all time.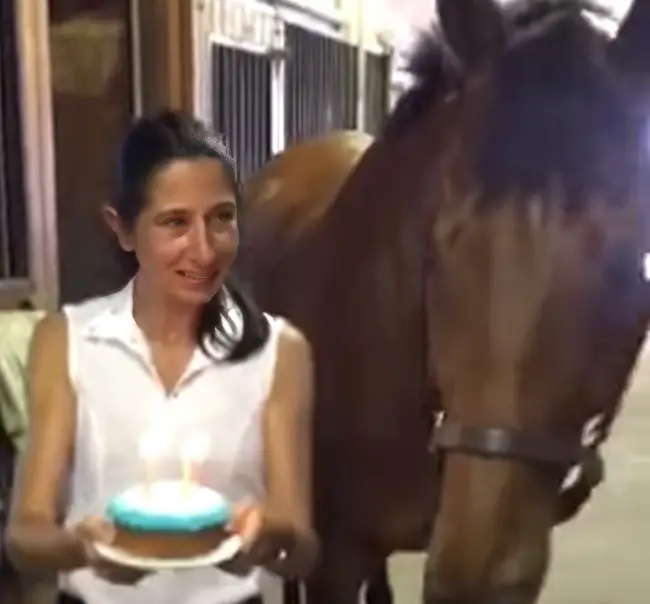 They lit the candles, sang happy birthday and what follows is sure to leave you in stitches! JD may not be a champion racehorse but he sure knows how to show his appreciation for cake.
Watch this adorable video below and let us know your thoughts in the comments!
Please SHARE this video with your friends and families!