When we are planning a fishing trip, we have all sorts of expectations,  catching a giant fish, enjoying the sunset, and many more. But for these two fishermen from Alabama got quite the surprise in their fishing trip on the Warrior River.
The two friends were in the middle of the lake, hoping to reel a big one. In the meantime, they were enjoying the downtime.  When one of the avid fishermen noticed something from afar. At first, it looked strange; he had no clue what was coming towards the boat. But eventually, he figures it out. Once he did, the fisherman turned around his buddy, "You are not gonna believe what is coming towards the boat."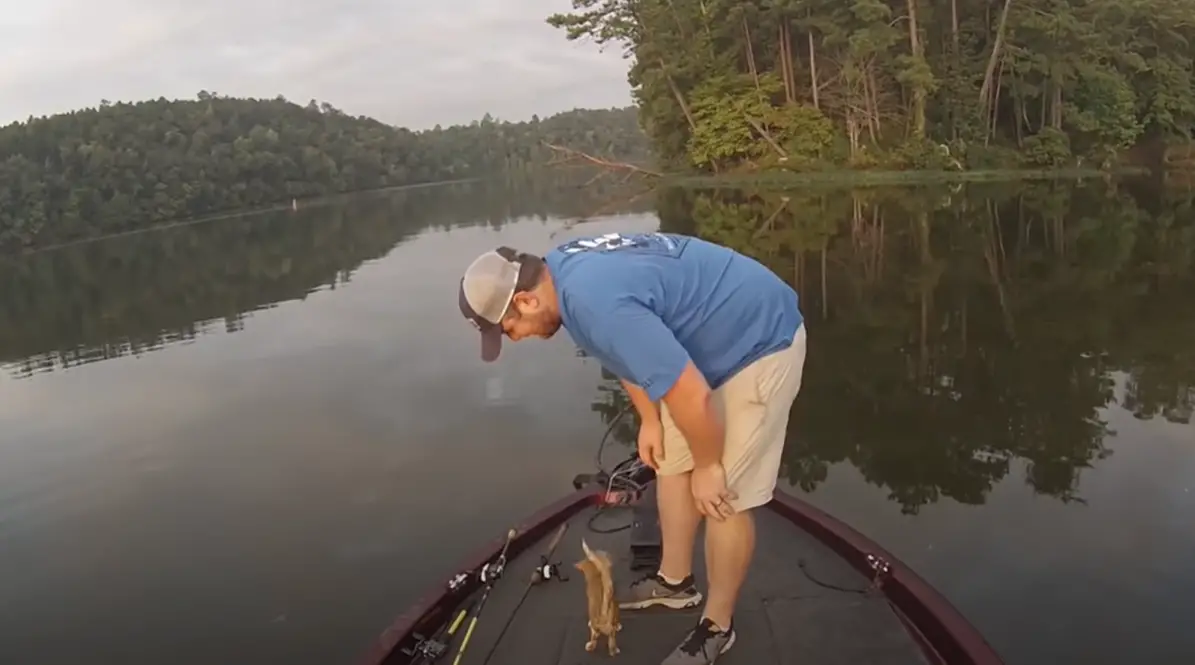 Once the animal gets closer, the fisherman pulls out a kitten like a magician. The feline is soaked in water, though that doesn't seem to its biggest concern at the moment. As it gets on the boat, the kitten moves around a bit at first and then glances back to the water. The reason becomes pretty clear in few seconds. One of its siblings or buddy is also making the swim towards the boat. Two kitten land on the boat, both extremely adorable.
Please press play and enjoy this amazing find.
Kindly share the clip with your loved ones.