We know that jackals, coyotes, and even dogs are Fox's closest relatives. And the relationship between the Canine and Feline species has improved significantly over the years.
This video shows another instance of a cat and a fox getting along. The two animals chase each other in the video. They are having a good time jogging in the morning. At one point, they appear to be playing hide and seek.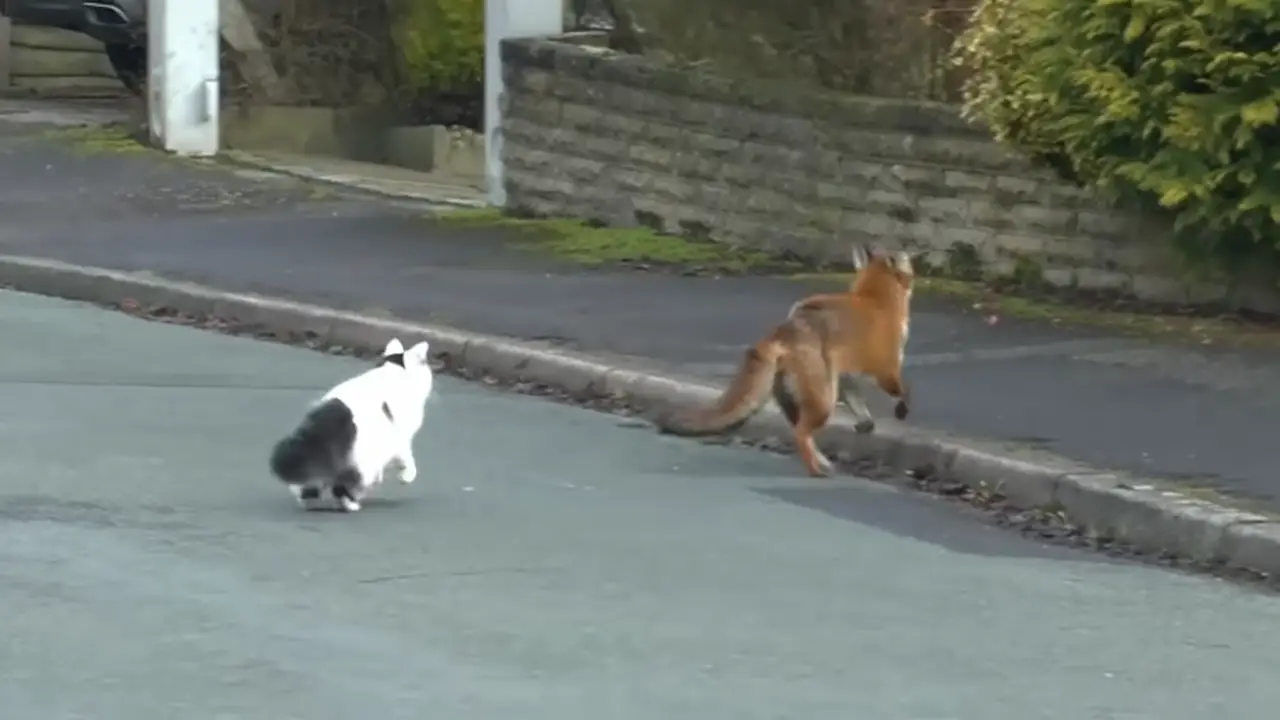 Here's the full video of their friendship. Do, please share your thoughts in the comments section.
Please share this friendship with your family and friends.