Michael Bublé is one of the most phenomenal singers of all time. He is famous all around the world because of his amazing voice. But when he was performing in a show at XL Center in Hartford, Connecticut, this young fan steals the show.
Chelsea Hebert had been dreaming of this moment for a very long time. She even wrote a sign that said," Let me sing with you, Mr. Bublé". In fact, she was in the concert in the hopes of singing with her icon Michael Bublé.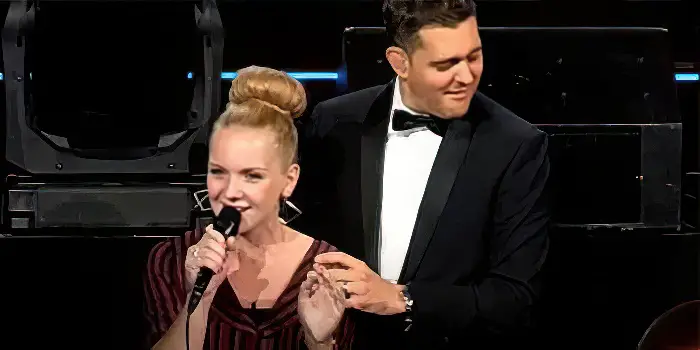 And, she did. Bublé took notice of this fangirl because of her signboard that stood out from the rest. When he calls Chelsea to the stage to hear how good she was, she does not disappoint him at all. Her angelic voice gives an amazing touch to Nina Simone's "Feeling Good".
One could actually see how amazed and happy Michael Bublé was to hear his fan sing such an amazing song without a flaw. Watch the full video below and please leave us a Facebook comment to let us know what you thought!
Don't forget to hit the SHARE BUTTON to share this video on Facebook with your friends and family.