This video went viral on Tiktok showing a father singing to his toddler. However, the 2-year-old is very smart for her age and is well known for her language abilities. Her brilliance and smartness truly shocked the internet.
This video shows the Pior family, a social media family with heavy presence on TikTok and YouTube. Besides having hundreds of thousands of subscribers, they have hundreds of millions of views.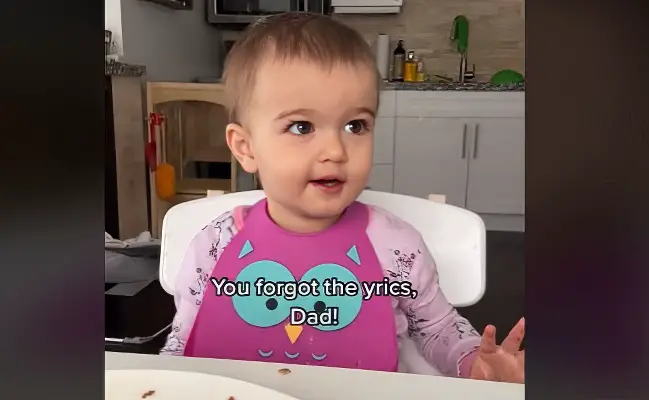 The video alone managed to get more than six million likes. In the video, the father is strumming his guitar to the famous song Cheerleader by OMI. When the father sings the wrong lyrics, the baby waits patiently until he finishes and corrects him.
Besides just correcting him, she even sings the whole chorus for him to listen and learn. The viewers of this video were extremely left with shock because this little one is just too smart to believe. Watch the full video below and please leave us a Facebook comment to let us know what you thought!
Don't forget to hit the SHARE BUTTON to share this video on Facebook with your friends and family.