Ellen DeGeneres is famous for her comedy and playing Dory in Finding Nemo. But she is best known for her TV talk show The Ellen Degeneres Show. Through her show, she has helped thousands of people. Apart from celebrities, Ellen welcomes people from everyday life and let the world hear their voices. She also scares and surprises people on a regular. And on this particular, she surprises 5-year-old Ellie and her mom Vanessa.
The mother and daughter have no clue that they're about to meet Ellen and be on her show. And when she appears on the screen, they both can't believe it. Vanessa posted a video of her daughter receiving a package. When she opens it, it turns out to be from her father, who is in the military. And she has the most surprising reaction after smelling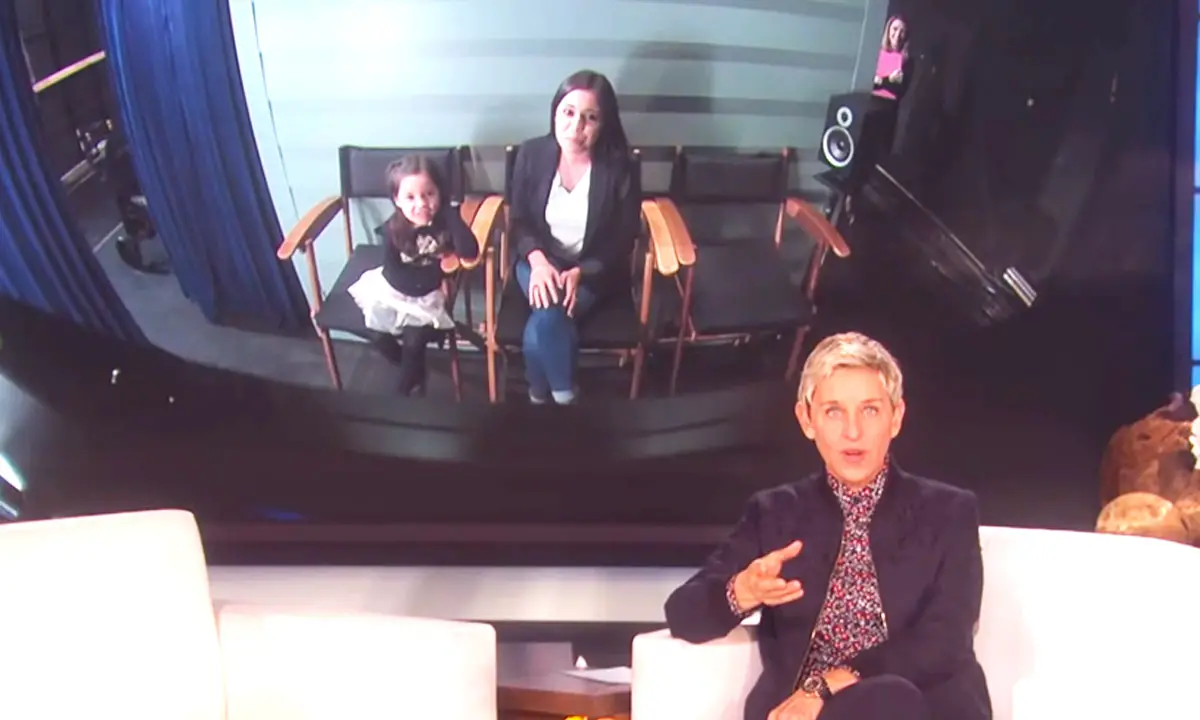 Ellen brings them out and has a little chit chat with the mother-daughter duo. They talk about what Ellie wants to be when she grows up. And Ellie has the best answer to that question. She then gives them the biggest surprise.
David Villegas, Ellie's dad, and Vanessa's husband have been away at basic training in South Carolina. And for the sweetest surprise he gave his kid, she welcomed David to face time with his family. She also presented them with a cheque of $25,000 to get through their debt and an entire doll collection for Ellie's belated birthday.
WATCH the heartwarming surprise below.
COMMENT and SHARE if you love what Ellen does to make people happy.