We've all watched and loved Jimmy Fallon and his late-night show, The Tonight Show Starring Jimmy Fallon. It is a talk show where Jimmy, the host of the show, invites different guests from the Hollywood fraternity as well as musicians and other celebrities. They mostly come there to promote their films, TV shows, music, and products.
Apart from having conversations with celebrities, Fallon has different fun segments in his late-night show. Mostly, he plays funny games with his guests or audience members. One of those fun games is the Whisper Challenge. Here, the two players have to go back and forth, guessing what the other person says. The catch is that the person guessing has to listen to very loud music and can't hear a thing the next person is saying.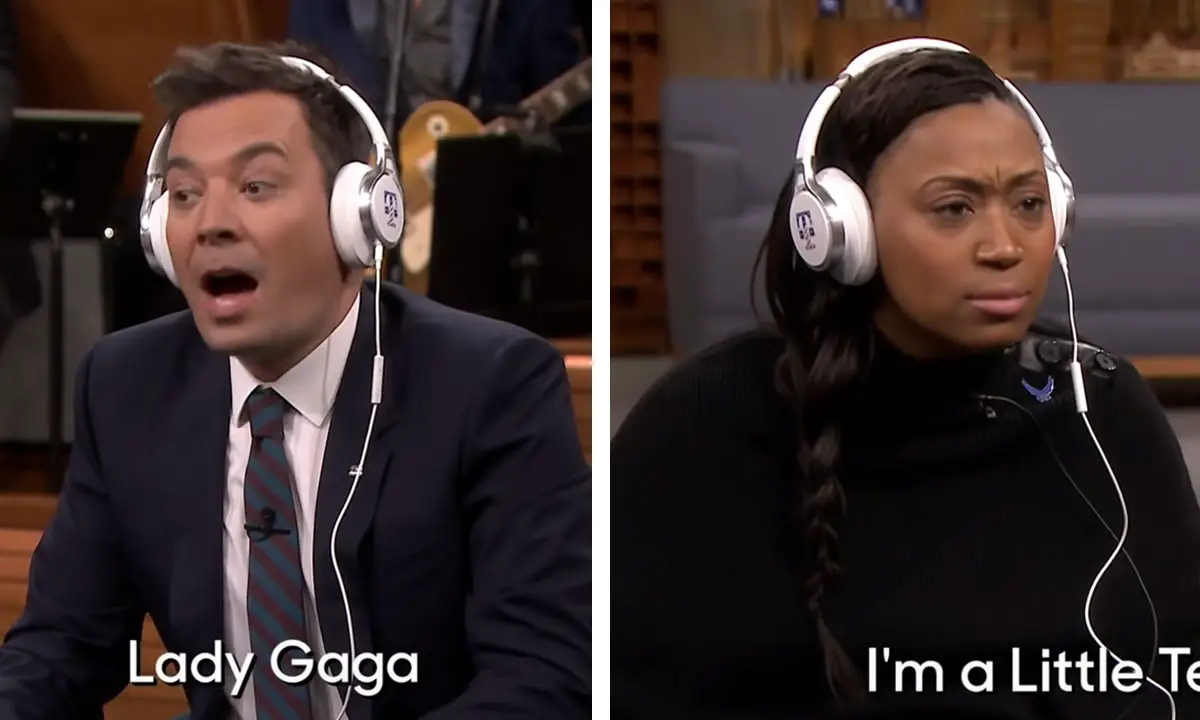 In this episode of The Tonight Show, Jimmy teams up with T-Mobile to honor all the military veterans. Even every audience member of the show is an army veteran. And he decides to play the game of Whisper Challenge with one of the audience members. He picks up a random number, and whoever has the number has to come down to the stage and play the game with him.
The number Jimmy picks is 418 and calls India Horns on stage. She looks a bit hesitant to come down in the beginning. But after a while, she's used to the attention. However, what nobody realizes is that it's all a big set up. And Jimmy, along with India's active-duty military husband, has a surprise waiting for India. And they're also getting another huge surprise from T-Mobile.
WATCH what happens to India in the middle of the game.
COMMENT and SHARE if this video warmed your heart.