With Christmas reaching your porch anytime now, the world is coloured in red and white and sprayed with sparkles. It's the most dazzling time of the year and everyone is already in a festive mood. There is no chance Santa Paws, Five, wouldn't! The video below shows just how happy he is that Christmas is finally here!
In the video below, Five, the Boston Terrier is all dressed up as Santa Claus. He even has his dawning ribbons beard under his chin! How adorable is that? Not only that, but he is also enjoying a happy Roomba ride while "Donde Esta Santa Claus" by Augie Ross is booming in the background!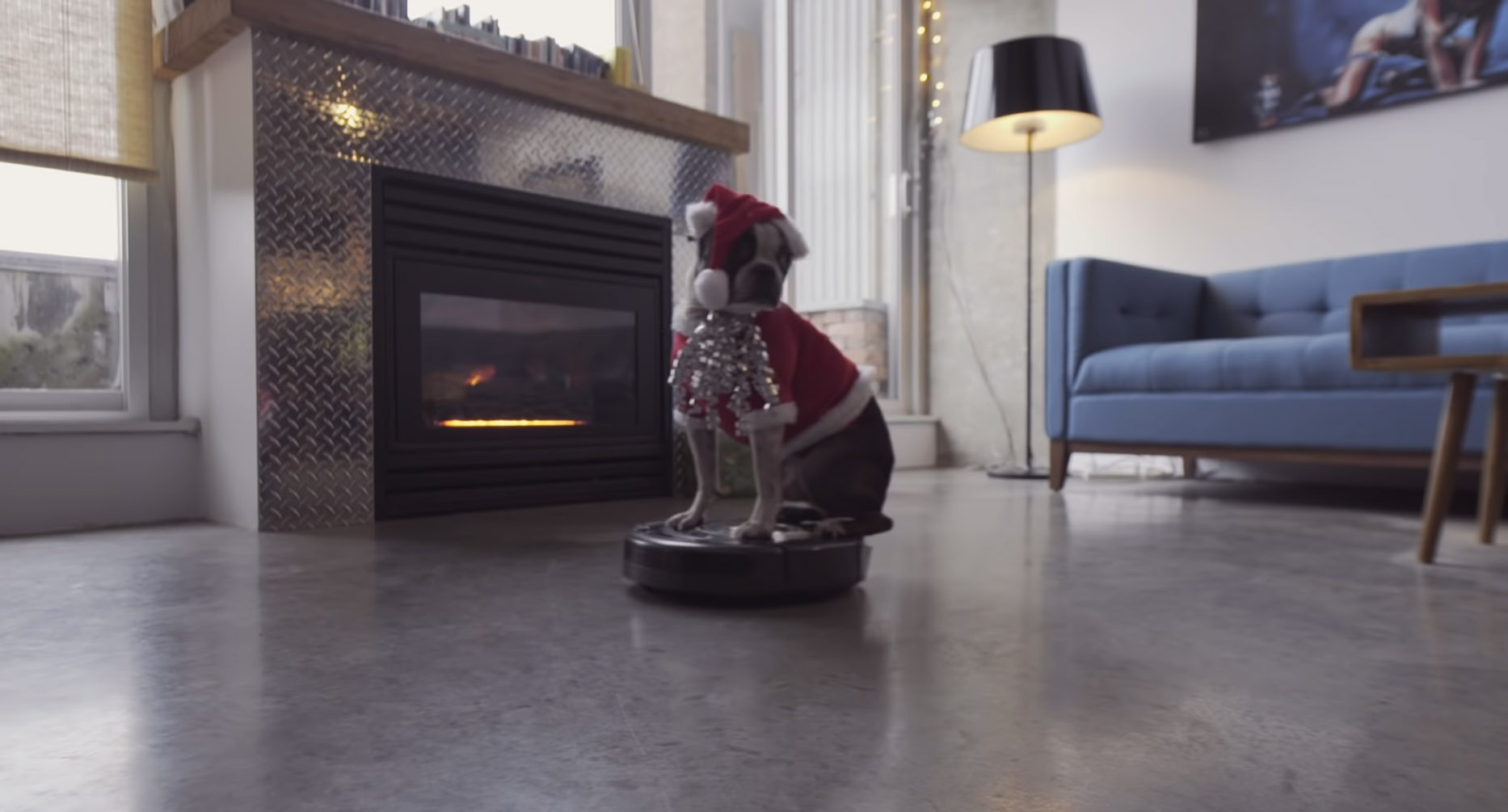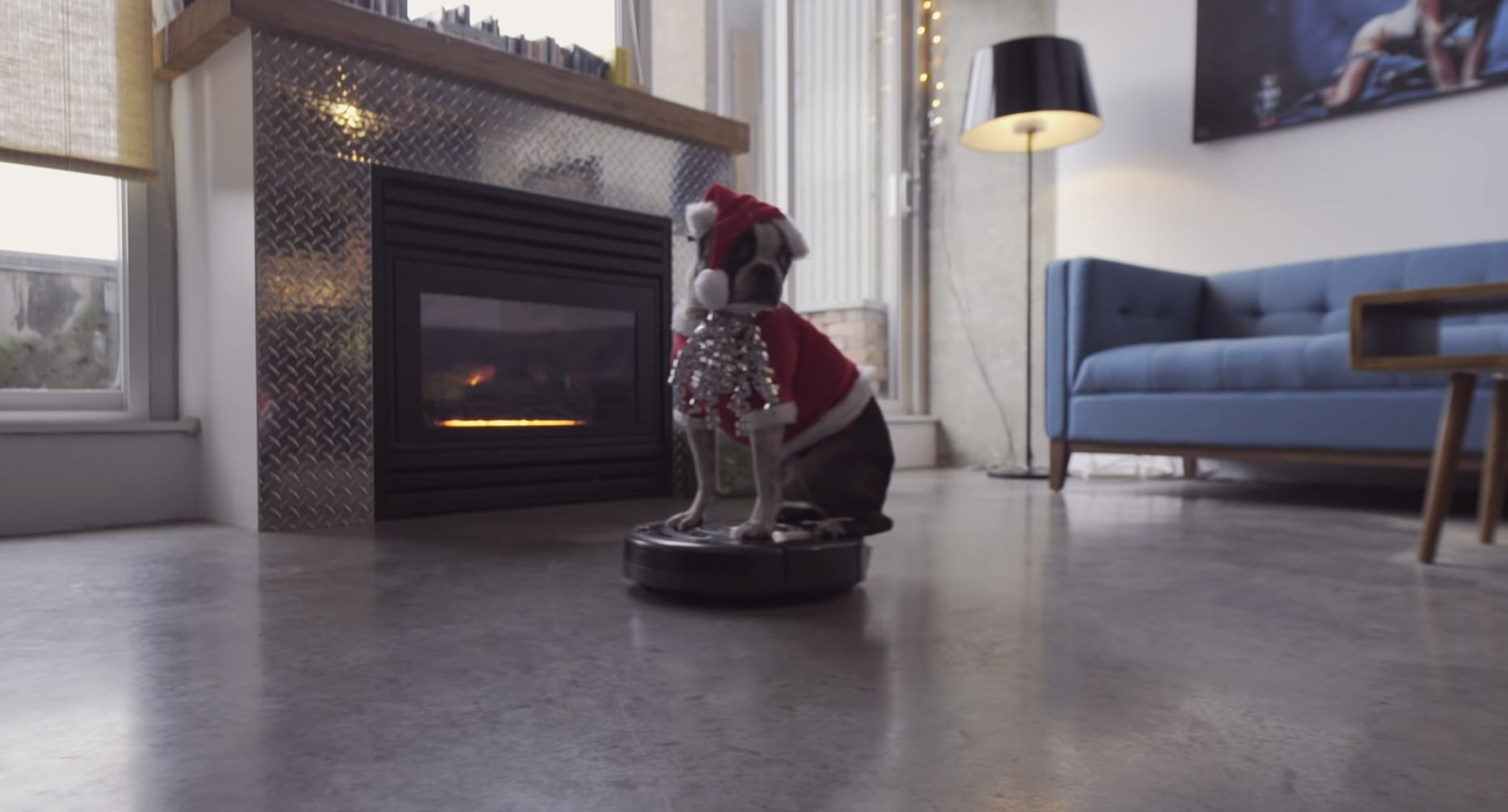 But the most hilarious part about the clip is the fact that the dog does not seem to be enjoying the ride very much! His facial expression says it all!
Watch the hilarious video below to get yourself in that Christmas mood:
SHARE the hilarious post with everyone you know!