People and other animals watch TV, but unlike other animals, our dogs are intelligent enough to comprehend what they see on the screen. They can differentiate their own species. My pet even reacts when he hears a dog angrily barking or a cat on her fight mode. It's fascinating to see constantly gazing on the tv.
Stryker, the Belgian Malinois, has a habit of devouring every Disney movie like the rest of the human do One of his favorite movies is Bolt, an animated 2008 film that tells the story of a dog named Bolt who believes he is a superhero. And when it starts playing, he can't contain his excitement.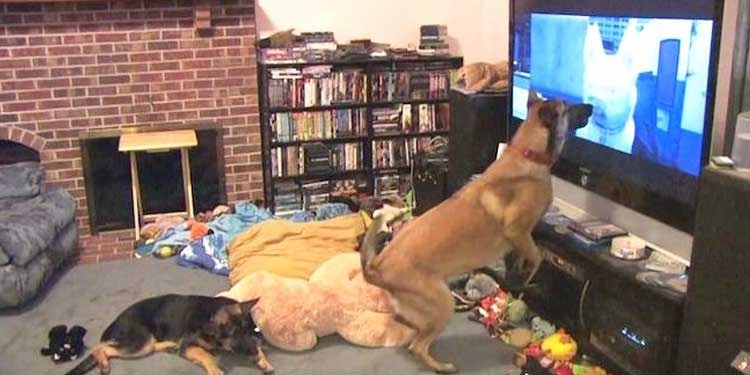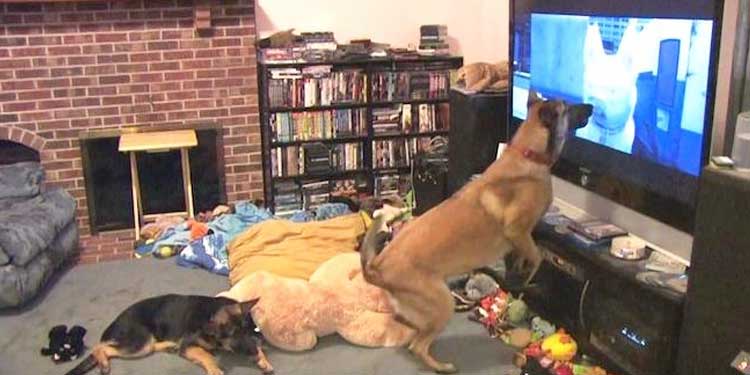 "He goes nuts in the opening scene where they are running through the streets," Stryker's human writes. "The sequence is maybe five minutes long but Stryker goes crazy when he watches it." So, when Stryker can't find his dog and make the adventure happen, he throws his toys in frustration.
The movie Stryker had been watching was on YouTube, was now in the form of DVD for Christmas! And the owners decided to catch reaction in action. He's so excited. It's like he doesn't know what to do with himself. He wants to run, he wants to jump, he wants to play; but he can't cause he might miss something. Watch his reaction in this full video. 
Please SHARE this happy dog with your friends and family and make them happy too..