Sammie was abandoned and wounded when the members of Rescue Dogs Rock NYC found him. The dog was pretty injured and was having a hard time adjusting to a new home.
Thankfully, Simon, another abandoned dog came to his help. Simon stayed with Sammie for as long as he could while the wounded dog was on an X-ray table. The dogs collided their nose together and bonded in the shortest time.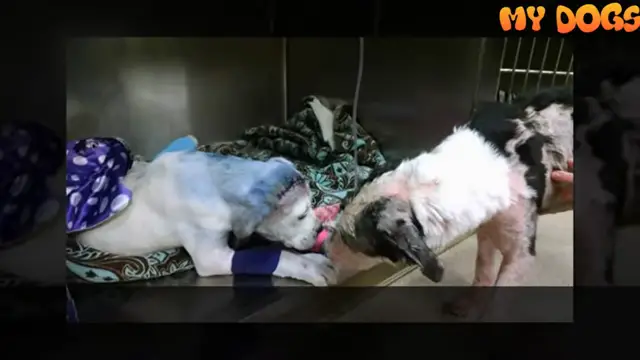 Simon was abandoned and rescued just a week before the team found Sammie. These two started bonding even more over time. Eventually, these dogs got adopted and are now safe in their permanent homes. Their video went viral on YouTube and the viewers were amazed by these compassionate animals.
Hopefully, this heartwarming video has taught the world something more about kindness and empathy. Watch the full video below and please leave us a Facebook comment to let us know what you thought!
Please SHARE with your friends and family!