Stanley is a 97-year-old war veteran living in Avita of Wells, an assisted living facility for the elderly. Sadly, like many other residents from this elderly home, Stanley also suffers from Dementia.
However, he remembers one person despite his condition and she is a 3-year-old toddler Etta. Laurie brought her daughter to the elderly home to cheer up the residents. Eventually, over her visits, Etta chose her best friend and got closer to Stanley.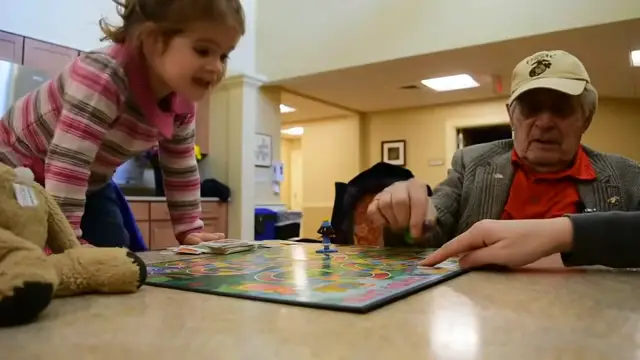 After knowing that Stanley had no visitors, Etta insisted on celebrating his birthday. Her mom could not say no to her kind request. They ended up bringing Stanley some birthday cupcakes to celebrate his 96th birthday.
Though Stanley was unable to spend his 97th birthday with Etta in the pandemic, they did get to video call each other! This duo may seem uncommon but their bond is the purest and the most heartwarming thing ever! Watch the full story below!
Please SHARE this with your friends and family!
What do you think?