Music has great healing powers. Either it's a bad day, a massive headache, or a long-term illness, tuning your favorite rhythm calms all your nerves down. However, it doesn't have the ability to cure you altogether. Listening to your favorite song makes all the difference in times of stress.
In the clip below, Dr. Paulo Martins of Ribeirao Preto Clinical Hospital took it upon himself to add the magic of music to a toddler's life. The patient is a 17-year-old baby girl, Sophie. She has been battling with an immune system disorder. Sophie has to undergo intense treatments that are not very pleasant. Even as an adult, a specific illness gets the best of us. Just imagine what must be going through the little one.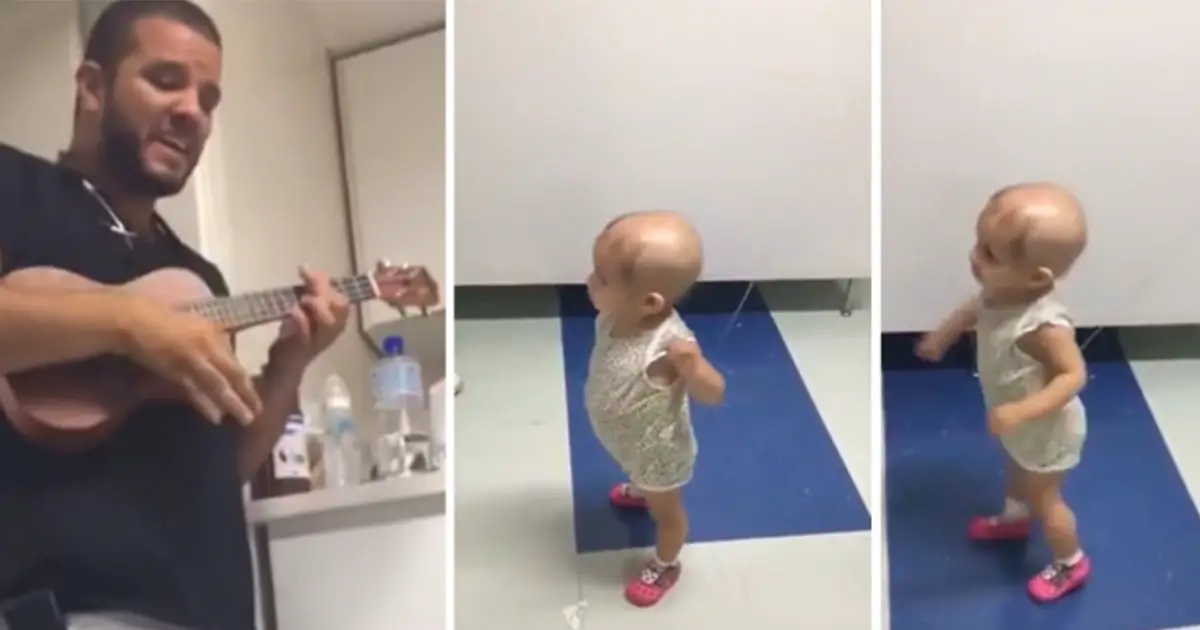 Thankfully, she has an amazing Dr like Paulo, who enjoys serenading the tiny dancer. Sophie loved Dr. Paulo; when he is not around, the toddler walks to the hallway and wait for him. In the clip below, she seems to be having fun. The minute he begins signing, Sophie shows off her dance moves to all the staff and the singer. Sophie nodded along and gestured for Dr. Paulo to keep singing.
Please press play and enjoy this fantastic moment.
Kindly share this heartwarming video with your loved ones.