Kids love their parents, but I think everyone has a special bond with their Dads. They are the strongest people in the world and always know what to do. So it's evident that children want to be exactly like their fathers when they grow up even if it means riding a bull!
Jace Kellog is a ten-year-old cowboy who wants to be a professional bull rider when he grows up. But he has a special reason for this. He can't hold back tears as he expresses that his father, who passed away from cancer, was a bull-rider. The little boy also wrote about his passion for a school report. However, it wasn't any ordinary report.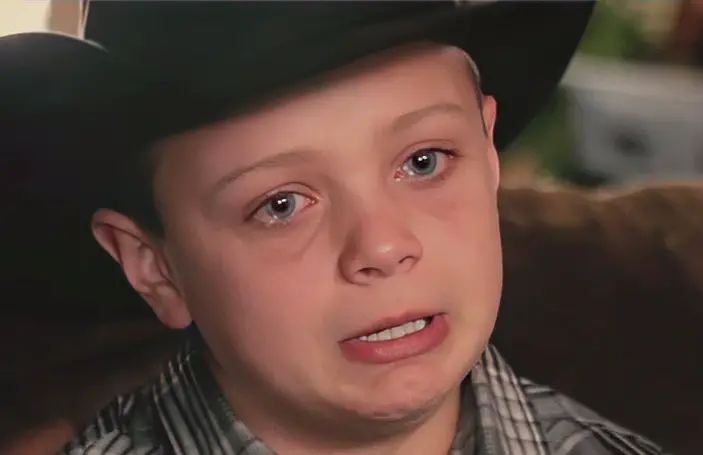 After the FOX5 Surprise Squad read his emotional report, they wanted to do something special for Jace and his brother. So, they went to their home with a stampede of surprises. A huge truck pulls in the boy's driveway. From there, prize bulls come out, all of which Jace immediately recognizes.
But the real star surprise pulls up in another car, and when Jace sees his idol in real life, his jaws drop. It is indeed a sweet surprise for an incredibly brave boy. Watch the video below and please leave us a Facebook comment to let us know what you thought!
Don't forget to hit the SHARE BUTTON to share this video on Facebook with your friends and family.