In 2012, a short clip with the title "Instinct Of Colors" displayed four colors by the nail polish brand called OPI. OPI enlisted ad agency DAN Paris and together these establishments created a brilliant advert that I loved and I think you will too. Prepare to be blown away by one of the most stunning commercials ever made!
The star of this beautiful ad is a horse named "The Lady in Black." The horse was trained by French equestrian stunt trainer Mario Luraschi and he describes it as a thoroughbred horse. Mario is known for his unique and daring equestrian stunts, which have been featured in films such as War Horse and National Velvet.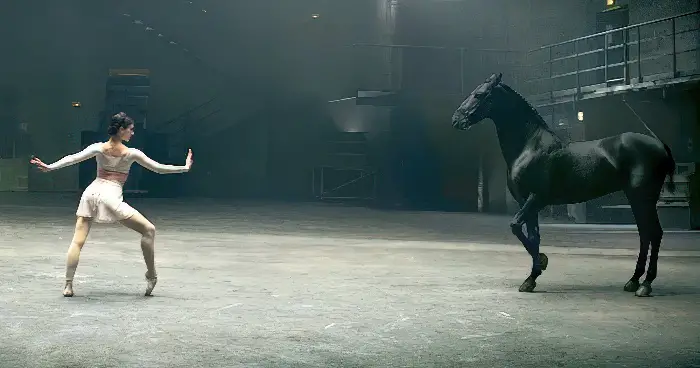 While some of the dressage movements are authentic, most of the horse's movements are shown thanks to some very skilled animators. Nevertheless, it's amazing to watch. To make it even better, the clip is set to a song called "Down the Road" by French DJs C2C.
Watch this masterpiece of a commercial in the video below, it has raised the bars for advertisement videos. And please leave us a Facebook comment to let us know what you thought!
Don't forget to hit the SHARE BUTTON to share this video with your friends and family.