Ellen surely never misses potential stars and this little girl is no different. Adorable 4-year-old Sienna and her dad, Nick blew the internet away with their cover of 'Senorita'. It was so good that even Shawn Mendes and Camila Cabello could not resist sharing it!
As if Sienna's cute giggles and sparkly outfit were not enough to make the audience swoon, her honest and adorable replies won hearts! The father recalls how elated he was when he realized their cover was reposted by the artists themselves. Thereafter, the father-daughter duo took the stage to perform. But the crowd went insane when the little one began beatboxing.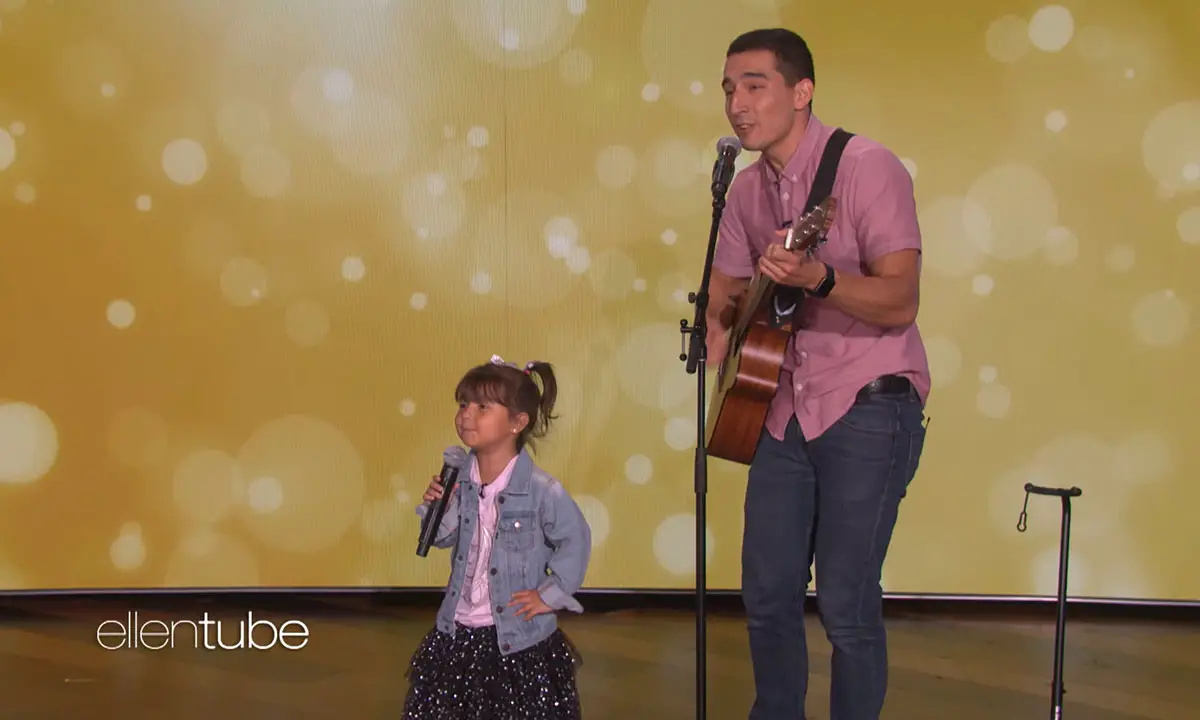 WATCH the lovely duo singing their hearts out! Lastly, Ellen gifts Sienna a unicorn set and a trip to Hawaii.
COMMENT your views on this brilliant rendition of the hit number. SHARE this video so that everyone can enjoy Sienna's cuteness.