Overall, while there are no definitive figures, it's estimated that between 3-10 million girls under the age of 18 in the United States take some form of dance lessons each year across various genres. The most popular forms being ballet, jazz, tap and hip hop.
A 2015 report by Dance Studio Life estimated there were approximately 3-4 million children actively enrolled in dance classes across all genres such as ballet, jazz, hip hop, tap, etc., in the U.S. And data from statistics firm Statista indicates there were over 3.5 million students enrolled in ballet classes alone in the U.S. as of 2017.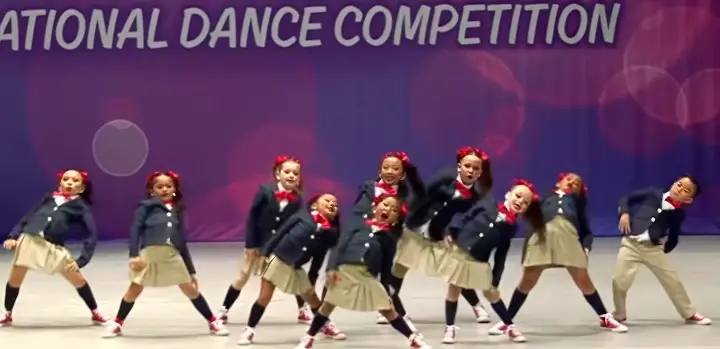 And there are hundreds if not thousands of dance competitions every year for kids all the way down to the age of two or three. And, as we've seen on reality TV, it seems like coaches and even parents can lose their perspective in the quest to win those competitions.
Well here's a dance that highlights the issue of "lost perspective" in the dance world. This dance team, Michelle's Dance X-plosion, won the national championship in 2017. But a lot of people asked whether this dance and this music is appropriate for 7-year-olds. It's one of the most viewed dance videos on the internet – Watch the video below and please leave us a Facebook comment to let us know what you thought!
Don't forget to hit the SHARE BUTTON to share this video on Facebook with your friends and family so they can weigh in on this question.